Carrying your favorite tote around 24/7 this summer? Us too. Totes are the perfect meeting point in between a bulky backpack and a dainty purse. 
However, carrying around a tote does not mean you have to sacrifice your style. There are many different styles, sizes, and colors of totes on the market currently. In our latest Organics Collection release, BeachCandy designers designed an organic tote, perfect for all your summer adventures. 
When it comes to choosing a tote bag, choosing a bag that works best with your lifestyle is crucial. When shopping for clothes, we often look for specific facts regarding the product, including its thread count and the way it feels to the skin. Choosing a beach tote that contains natural fibers will prevent irritation, tearing of material, and pilling. (Fun fact: BeachCandy's Organic Cotton Tote is made up of 100% Indian Cotton, made with love). 
- BeachCandy Tip: Investing in a tote that features pockets, specifically a phone pouch, can help you and your family stay organized, and to help your phone stay cool and in sight.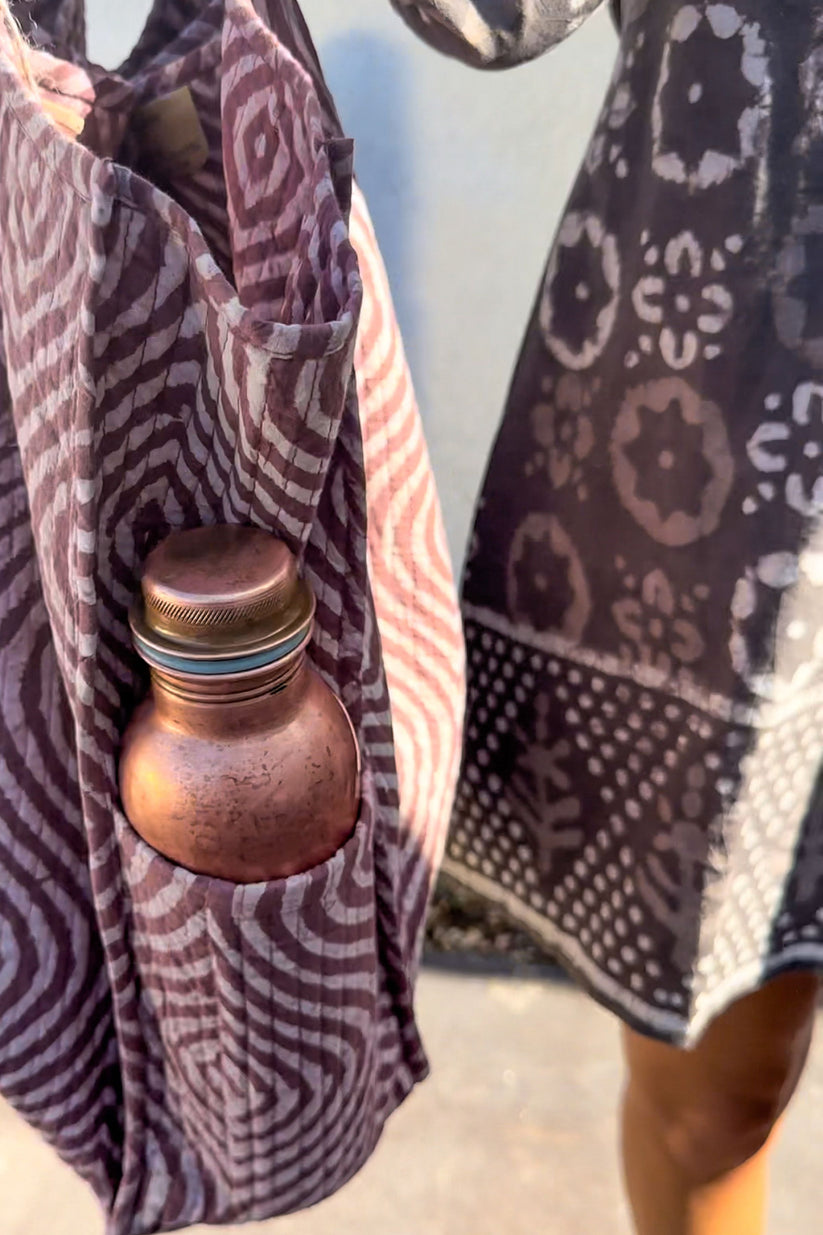 How Should I Pack My Tote for the Beach This Summer? 
When heading to the beach this summer, packing a bag full of summer essentials is a no-brainer. But sometimes in those chaotic mornings, we can forget to pack the necessities, so let us help you!
A Stainless Steel Water Bottle (or two...or five): You truly can never have too much water in the summer! Grab a stainless steel water bottle (the more insulated, the colder your water will stay), and pack some for your whole family.

- BeachCandy Tip: Try out our Pure Copper Water Bottle (shown above), designed to last you all day, even on the hottest days.
Sunscreen with an SPF of 30 or higher: While sunscreen at the beach may seem like an obvious item to pack, opting for sunscreen that has an SPF of 30 or higher lessens the risk of skin cancer and other severe burn related infections greatly.

- BeachCandy Tip: Have kiddos that do not like the spray sunscreen on their face? Try opting for a cream sunscreen or sunscreen balm stick.

- BeachCandy Tip: Try out our Non-Toxic Mineral Sunscreen, which contains an SPF of 30 and water resistant technologies for up to 80 minutes. (To read more about the risks of chemical sunscreen, click here.)


Don't forget your sandals! Wearing sandals or flip flops on your favorite beach's sand can help to prevent burns, infections, and scrapes and cuts on both you and your child's feet. Always take advantage of foot washing stations at your local beach to stay fresh!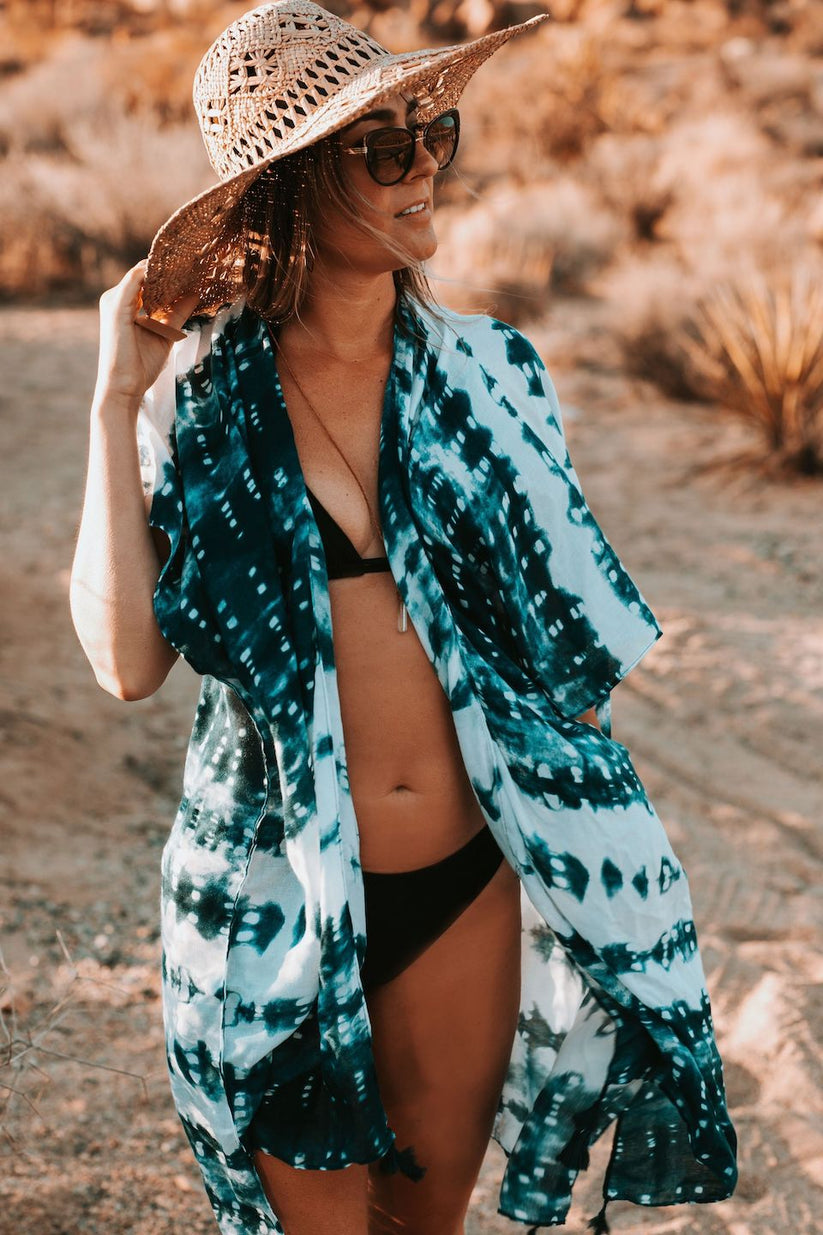 Pack your Favorite Summer Hat - Wearing a beach hat can help to prevent unwanted sunburns on your body's most sensitive skin, your beautiful face! Wide brimmed hats are often an excellent option as they offer more coverage to not only your face, but neck and shoulders as well. (Shown above is our PLAYA Women's Straw Cowboy Hat in Almond.)
Remember those Beach Towels - No one wants to experience arriving at the beach without towels, it's a sandy mess! Pack in your beach bag one towel for each person joining, alongside a larger picnic style towel for everyone to hang out on.
Pack your go-to cover up - When walking to and from the water at the beach, having a cover-up can save you from lots of wardrobe mishaps. Invest in a quality cover-up that can last you for many swim seasons to come.

- BeachCandy Tip: Check out our Tie Dye Tassel Tunic Cover Up (shown above) or our Organic Cotton Sarong Wrap for your next beach outing. Made of 100% organic materials, you're bound to feel comfortable and stylish.
Bring your favorite snacks - Food served at oceanside restaurants can oftentimes be very overpriced, or loaded with unhealthy chemicals and pesticides. Try packing your own snacks, by focusing on one protein, two vegetables, and one carbohydrate.

- BeachCandy Tip: Investing in a high quality cooler can make beach trips much more enjoyable and smooth. Load your cooler with ice, and pack your favorite perishable food items for the perfect day at the beach.

- BeachCandy Tip: Having trouble deciding what to cook? Check out A Feast To Wellness, a holistic cookbook written by BeachCandy's very own founder, Brit B.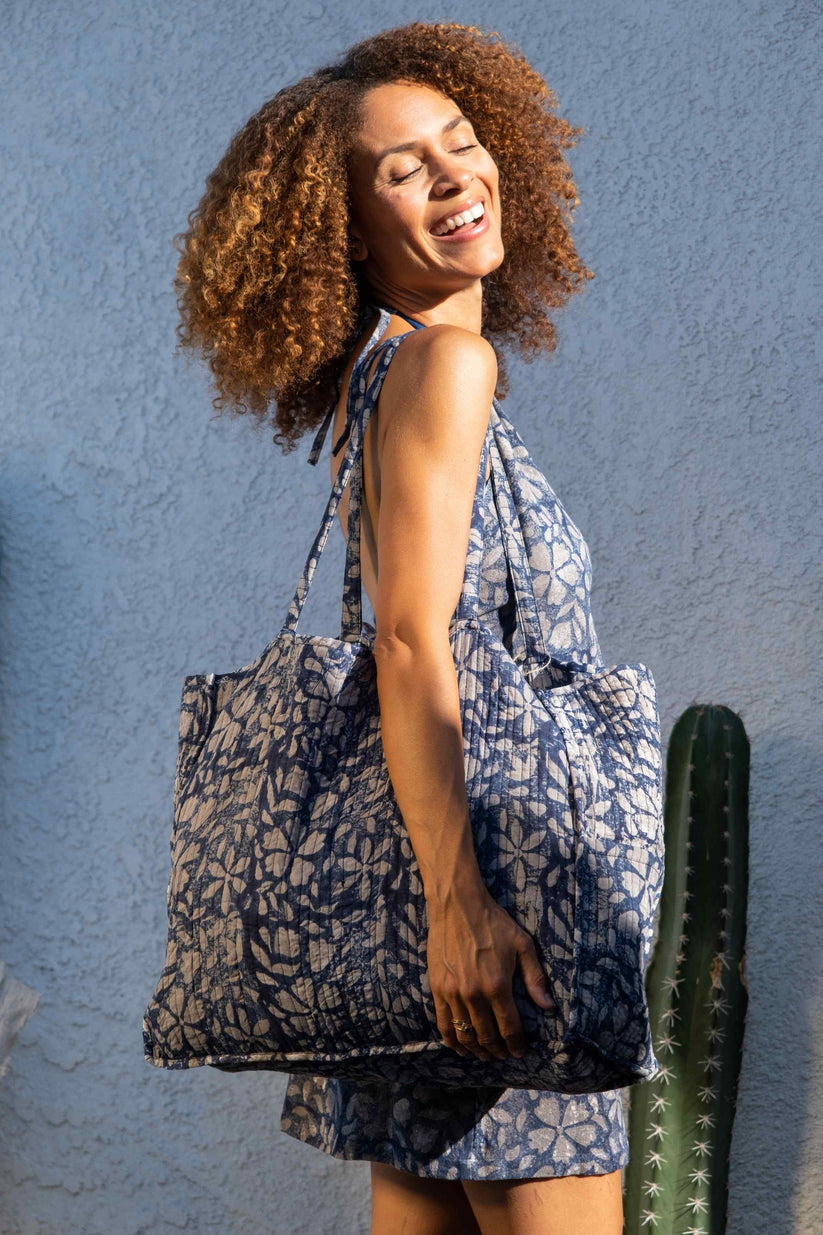 Make your beach days enjoyable again by taking back your control of your beach tote. Remembering your beach bag essentials with a simple list can make your days enjoyable again! Don't forget to check out BeachCandy's Organic Cotton Tote with Pockets, which, in our opinion, is the perfect beach bag! 
Safe Travels! 
Love, BeachCandy 
- Written by Bryn Hager.
Also read: BeachCandy's Top Ten Healthy Summer Tips