Summer is the best time to relax, rejuvenate, and refresh. However, sometimes the social and societal pressures around us can make it difficult to truly care for our bodies. 
BeachCandy recommends a balanced diet and lifestyle to help you feel your best. Focusing on things that make us feel good rather than those that don't allows us to embrace the best possible versions of ourselves. 
Here are the top 10 healthy summer tips to help you stay fit, enjoy the season, and experience the best possible version of yourself.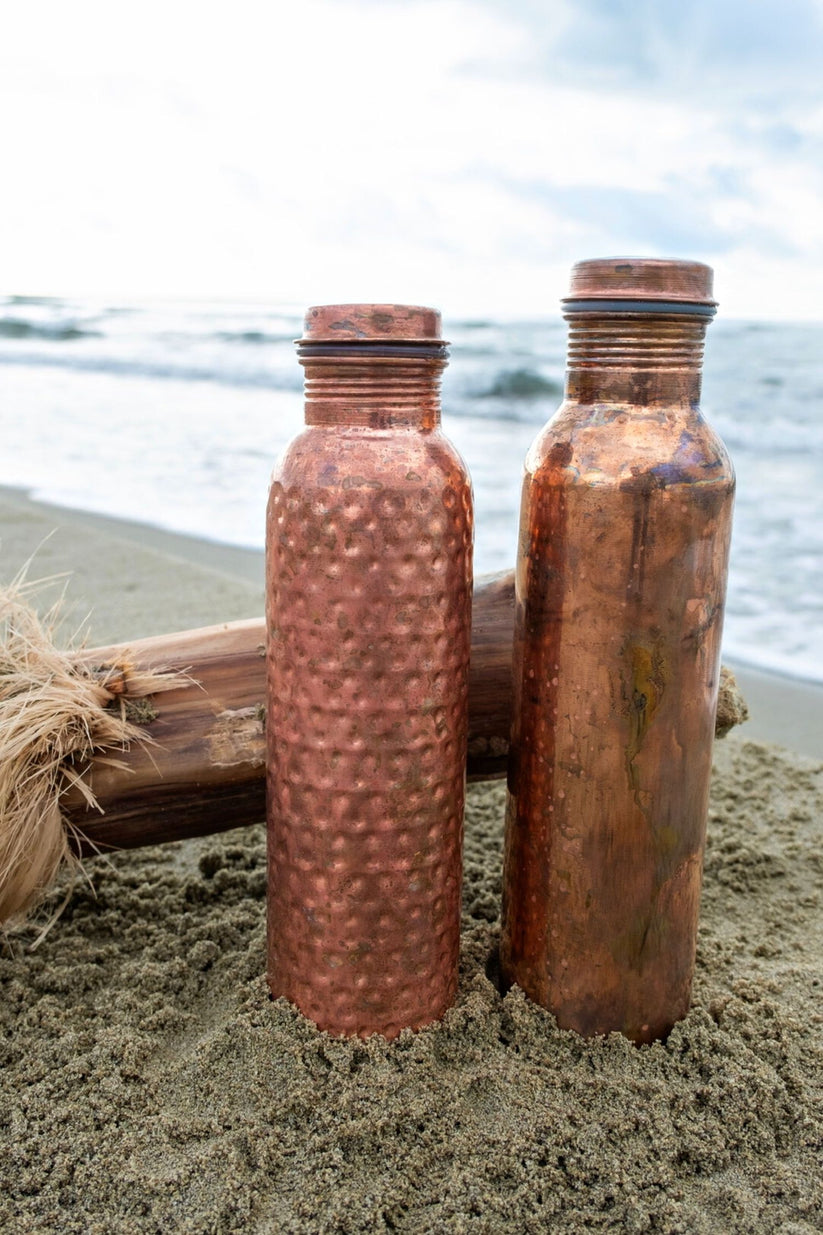 1. Stay hydrated: Drink plenty of water to keep your body hydrated in the hot weather. Drinking around 64oz of water a day will help you reach this goal. 
Ditch the toxic plastic and check out our PURE INDIA Copper Water Bottle, for the perfect summer water bottle.  Why copper? There are many health benefits to drinking water from a bottle made from pure copper. See the description on the product page to learn about them!
*BeachCandy Tip: When spending time outside in soaring temperatures, plan to drink more water to avoid dehydration.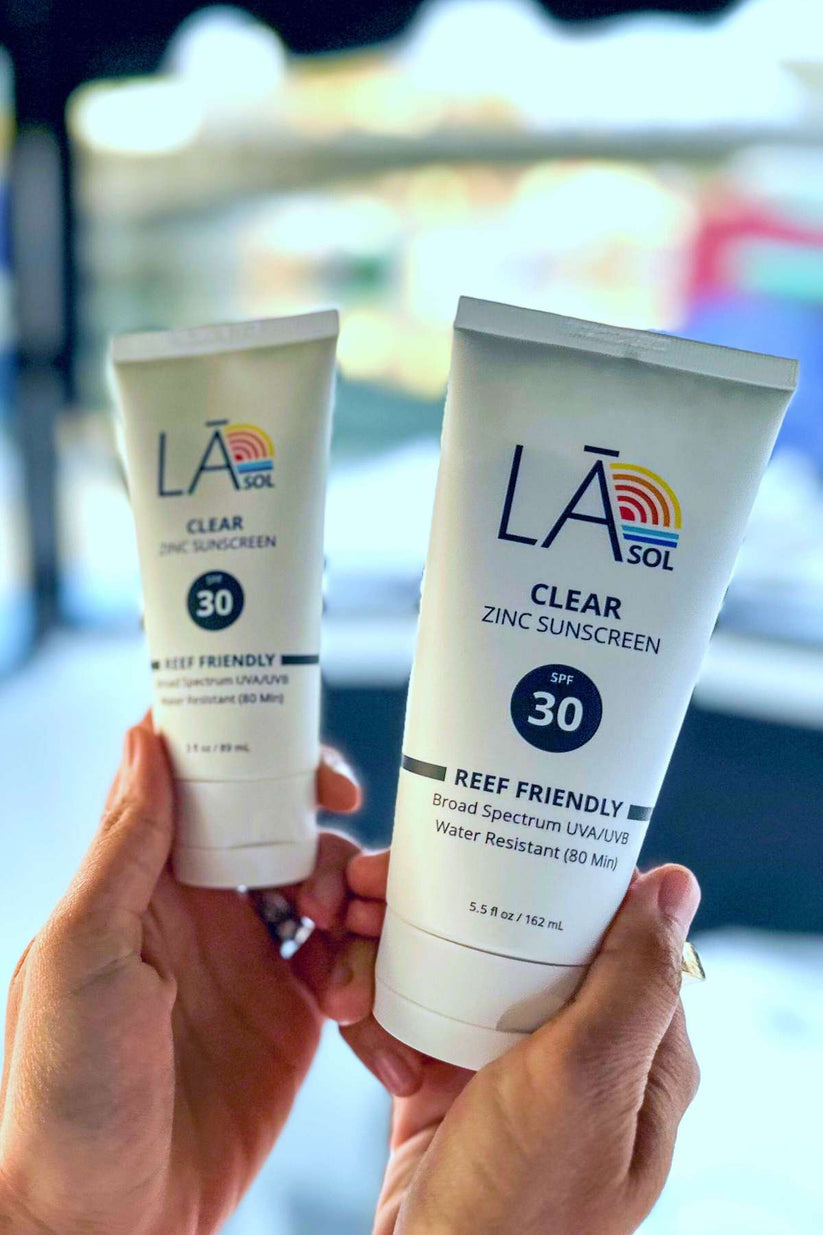 2. Protect your skin: Apply sunscreen regularly, wear a hat, and use sunglasses to shield yourself from harmful UV rays. Wearing sunscreens with a UV Protection of 30 and above is a good rule of thumb to follow. If you are currently in the market for a new sunscreen, check out our BeachCandy LA Sol non-toxic sunscreen. It's broad spectrum UVA/UVB & 30 SPF, so you know you'll be protected. Even better, it's vegan and reef-friendly, so it's easy on you and the environment.
*BeachCandy Tip: For even more protection from the sun, a wide brimmed hat is an absolutely stylish way to shield you from harmful UV rays in the summer months. Our TIFFANY Oversized Floppy Beach Hat can be your summer bestie! Swimsuit cover ups are also a pool or beachside must-have!
3. Incorporate fresh fruits and vegetables into your diet: Take advantage of the seasonal produce available and incorporate them into your meals for added nutrition.
*BeachCandy Tip: Investing in holistic cookbooks can be an excellent kickstart to adding more whole foods in your diet. Check the AutoImmune Aware Cookbook: A Feast To Wellness written by our very own founder, Brit!
4. Stay active: Engage in outdoor activities like swimming, cycling, or hiking to stay active and enjoy the summer weather. Physical activity is proven to help benefit both mental and physical health. We're heading outdoors this summer!
*BeachCandy Tip: Engaging in community events such as group yoga or running clubs can be an excellent way to get fit and get social.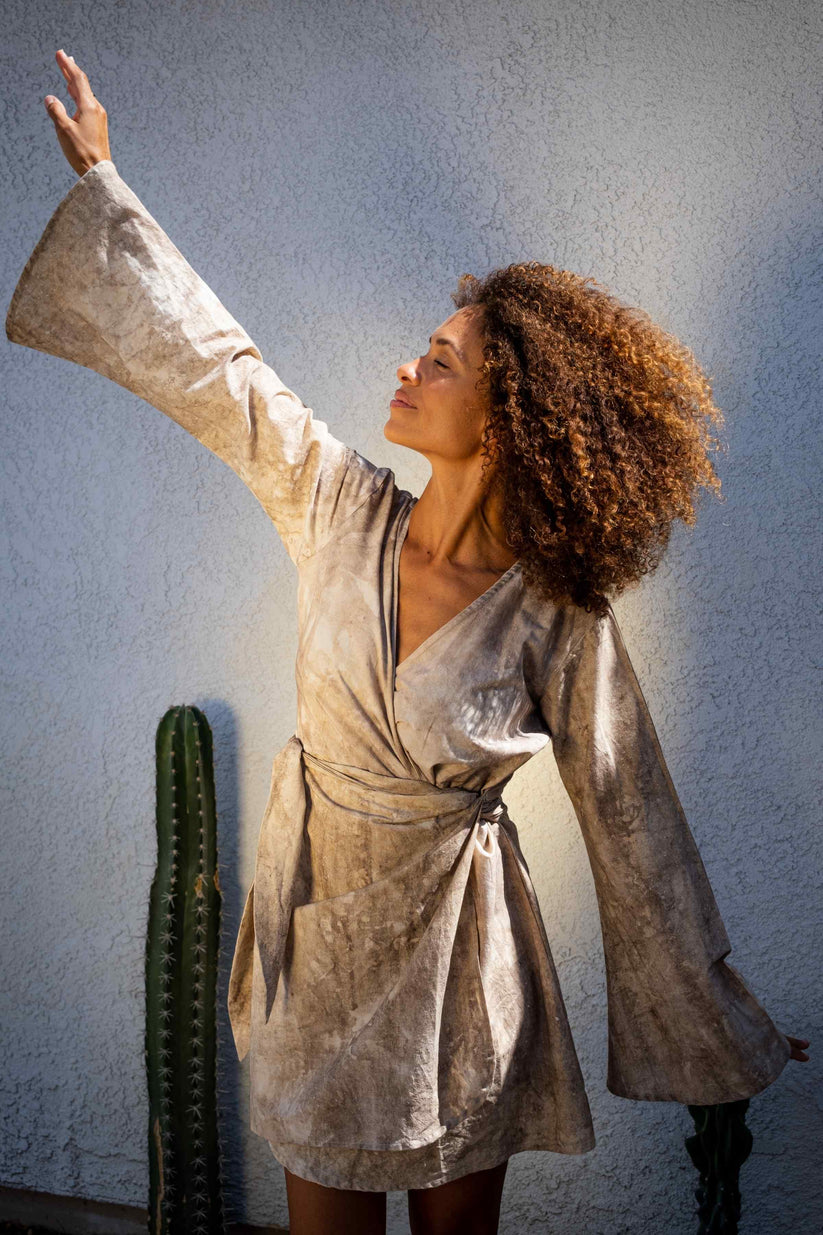 5. Dress for comfort: Wear lightweight and breathable clothing to stay comfortable in the heat. Covering the skin can help prevent sun damage to our skin. Check out our long sleeved Organic Cotton Wrap Dress to wear on a hot summer's day. 
6. Practice proper food safety: Be mindful of food storage and handling to prevent foodborne illnesses during outdoor gatherings. Foods containing meat, seafood, dairy products, or other perishables should always be stored on ice, and should not be left outside for long periods of time.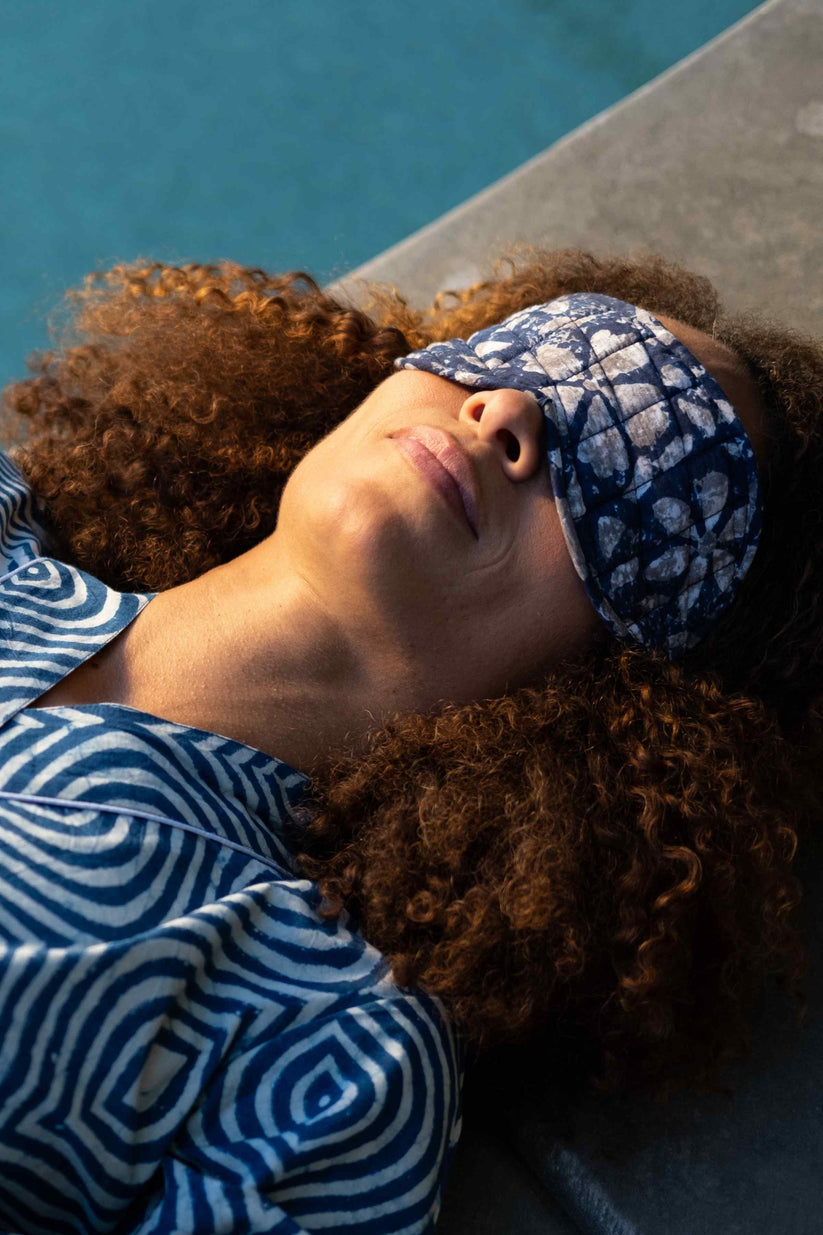 7. Prioritize sleep: Maintain a regular sleep schedule to ensure your body gets adequate rest and rejuvenation. While it can be tempting to completely change your sleep schedule in the summer months, keeping a consistent sleep schedule year round is beneficial for both physical and mental health. 
*BeachCandy Tip: Have trouble falling asleep at night? Give our Organic Cotton / Silk Eye Mask a try. Shutting out all light can help you fall asleep faster and improve the overall quality of your sleep.
Check out our Blog on The Benefits of Wearing an Eye Mask.
8. Manage stress: Find healthy ways to relax and reduce stress, such as practicing mindfulness, meditation, or engaging in hobbies you enjoy. Some excellent hobbies to take up in the summer months include running, hiking, biking, cooking, and painting. Enjoy outdoor seasonal activities such as kayaking, white water rafting, and other activities in your area.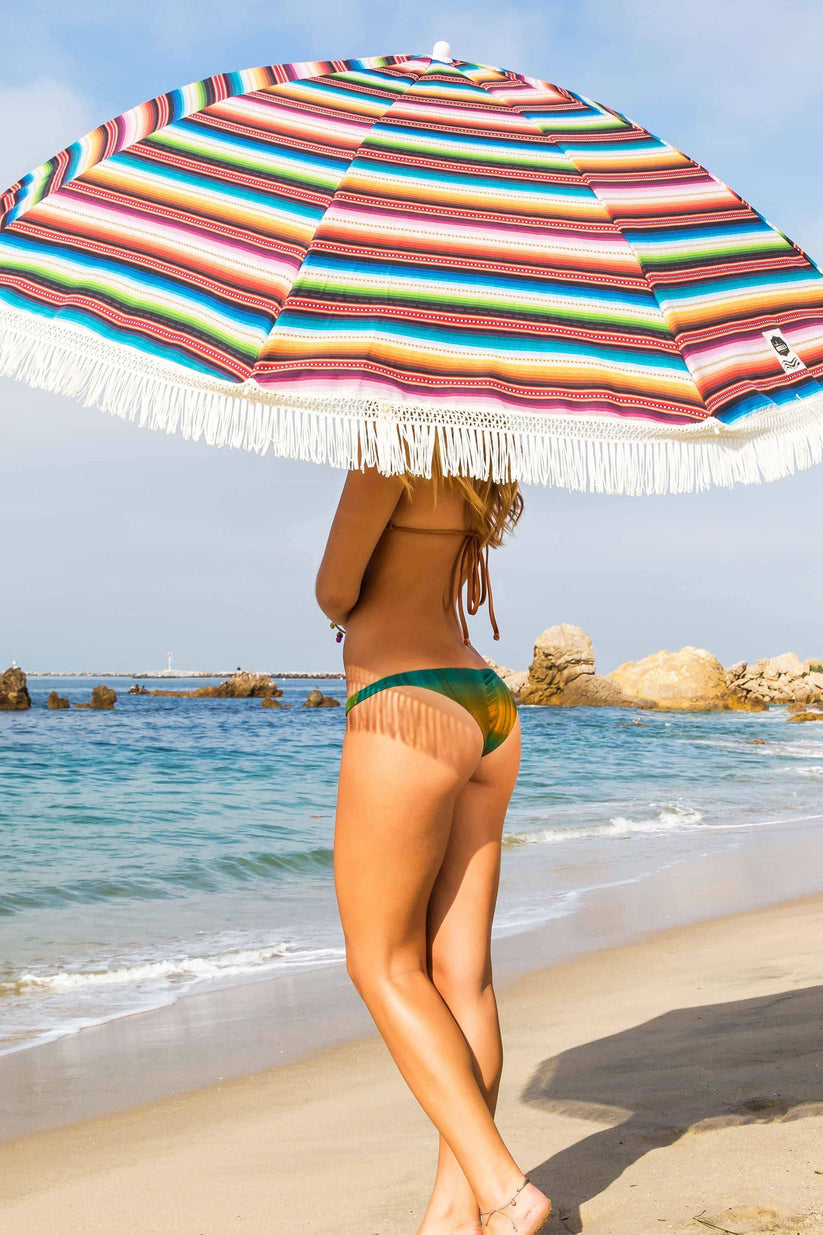 9. Stay cool: Take breaks in shaded areas or air-conditioned spaces to avoid overheating. Stay safe in high heat levels by bringing your reusable water bottle. 
Shop our super cute collection of Fringe BeachBRELLAs®!
10. Maintain good hygiene: Wash your hands frequently, especially before handling food, to prevent the spread of germs. Staying healthy mentally requires you to stay healthy physically. Don't forget to take extra care of your body this summer. 
While there are essentially endless tips to stay healthy this summer, BeachCandy's Tips for a Healthy Summer are curated to you. Here at BeachCandy, we wish you a safe and refreshing summer. 
See our new Organics Collection of women's apparel & accessories, some of which have been highlighted in this blog and in BeachCandy's Guide to Organic Beachwear.