It's vacation season! BeachCandy recommends preparing beforehand and making a trip packing list. Why? Because it can become quite stressful deciding what to wear, when to wear it, or if it is really necessary. 
Vacationing is about relaxing and having fun. Staging and preparing for all your fun activities in advance can help you avoid any stress related problems that may otherwise occur during the trip. Whether it's an international travel trip or a local beach visit type of trip, there are always essentials to take. 
Feeling stressed? Also read BeachCandy's Guide To A Healthy Mind.
What Are Some Vacation Essentials?
There is a wide range of items that can be vacation essentials. It can be clothing, skincare, accessories, and more. The thing they all have in common is that they are all necessary items for the trip. Here are some vacation essentials that you can find at BeachCandy.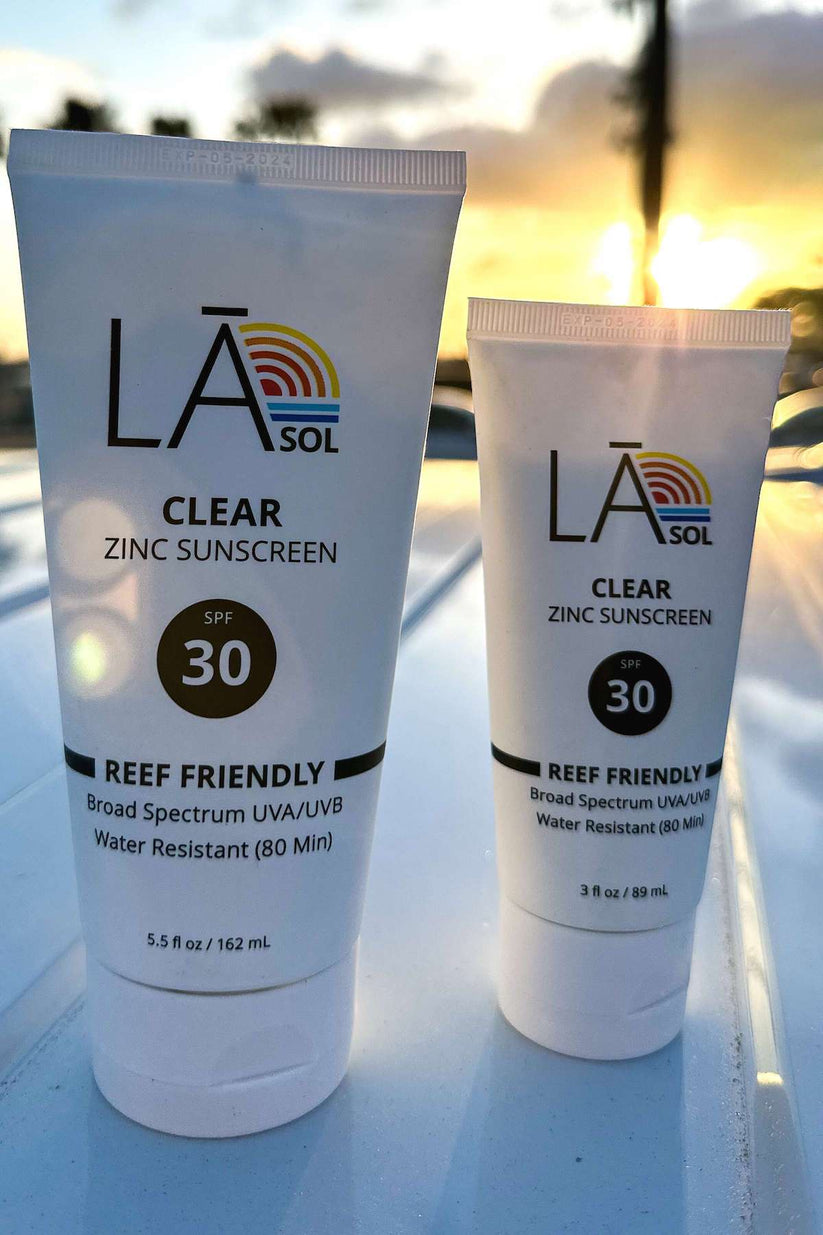 Sunscreen
Sunscreen is one of the most important things to be packed for a summer trip. Don't make the mistake of going on a vacation and not wearing sunscreen because serious damage can happen. By not protecting your skin with sunscreen, you are dramatically increasing your risk of skin cancer and other skin damage related issues. 
Our Non-Toxic Mineral Sunscreen is vegan, gluten-free, paraben-free, reef-friendly, and fragrance free so you can protect your skin from more than just the sun while also being eco-friendly. It's SPF 30 and also clear, so you can avoid unsightly streaks. This is the perfect type of sunscreen to pack because it won't leave white cast on your face. It'll also make your skin naturally glow and can even go perfectly underneath some makeup.
Bathing Suits & Storage For Them
Bathing suits for a summer vacation are an absolute necessity, especially when the sun is out and we're feeling the heat. That's when we bring out the bikinis, flip flops, and beach towels. Whether it's to go to the beach or relaxing by the hotel pool after a busy day of sightseeing, they're a must for your summer vacation. 
Our BeachCandy Heritage Collection has beautiful swimsuits that can be essential for your vacation. We have one-piece bathing suit options and two-piece bikini tops and bottoms as well, both with styles available that are full coverage, skimpy, or something in-between. Whatever your preference, you'll find pieces in this collection that'll suit your body type and help you feel beautiful and confident. 
If you like two-piece swimsuits, we recommend mixing and matching top and bottom styles and colors/patterns so you can get multiple looks from just a few pieces and you'll get to switch up your ensemble each day. Take this concept even further by pairing them with coverups and accessories! This will add extra flair and personality to your suits, including one-piece bathing suits. Why be basic when you can dazzle?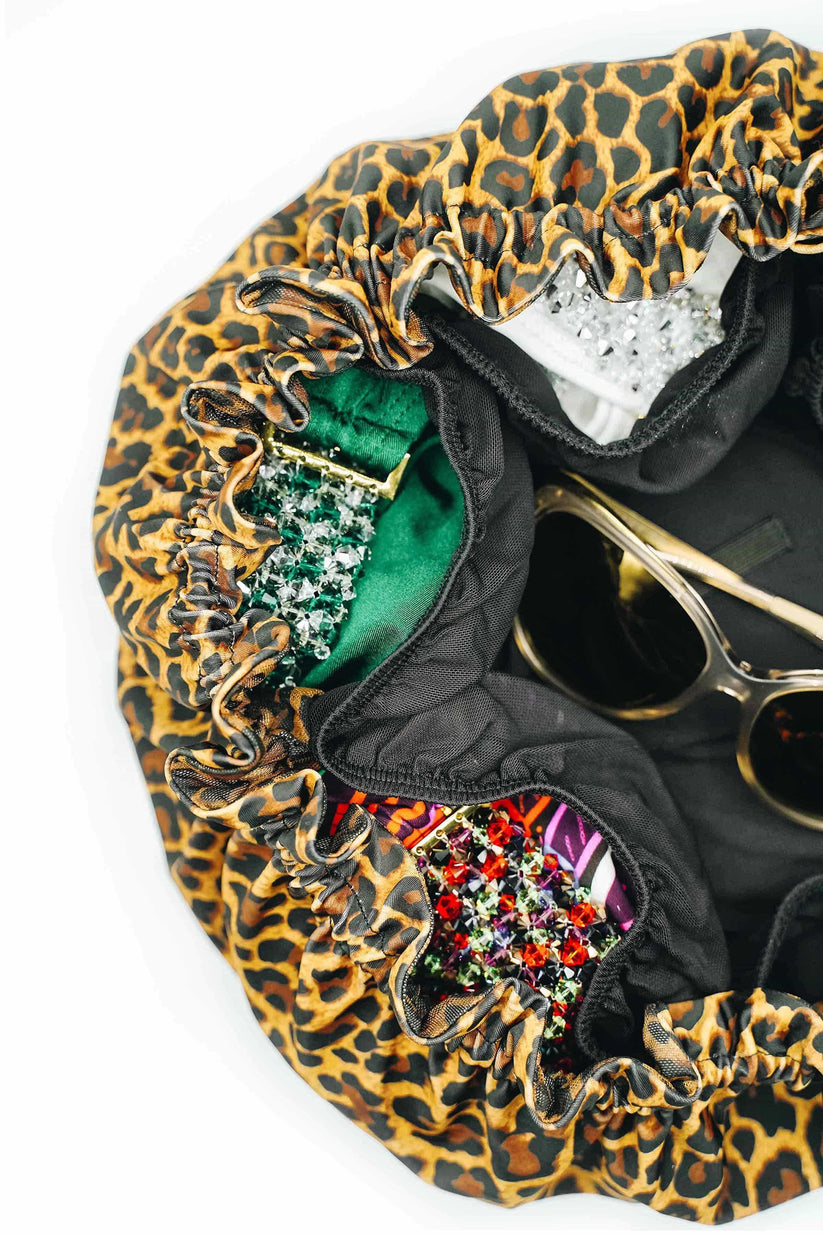 In this collection you can also find the Original BeachCandy Bikini Organizer™. Storing bathing suits when packing can get a little complicated, especially when you're taking a few of them. The tangling and mismatching of ties and tops and bottoms can leave you feeling frustrated and distracted. This bikini organizer has 6 pockets to help you organize your bikinis in the bag. It's the perfect piece that will help you stay organized and know exactly where your bathing suits are.
Cover-Ups
A classic bathing suit cover-up is a definite need for your vacation. The perfect way to add coverage and some extra sun protection, cover-ups also elevate a beach look and give you an elegant and classy glow-up. The good thing about cover ups is that they're super breathable, comfortable, and tend to be very easy to pack. This makes them the perfect essential for a summer trip.
We have lots of coverup options in the Heritage collection. The  most versatile cover-up we have is the SABRINA Beach Cover Up, shown above. This one comes in 4 different colors and can be used as a cover-up top, dress, or skirt. The SABRINA folds to a very small size and is made from a soft, slinky, wrinkle-resistant mesh, making it a dream to pack. 
Another perfectly packable cover up is the MARIA Sarong, offered in a short or long version. Like the SABRINA, the MARIA is versatile and can be worn in different ways. You can check out more of the cover ups in our Beachwear & Resort Wear Collection.
If you are searching for a bit more of an organic and natural cover up, check out our Organics Collection. Many of the gorgeous clothing pieces in this collection can double as beach coverups.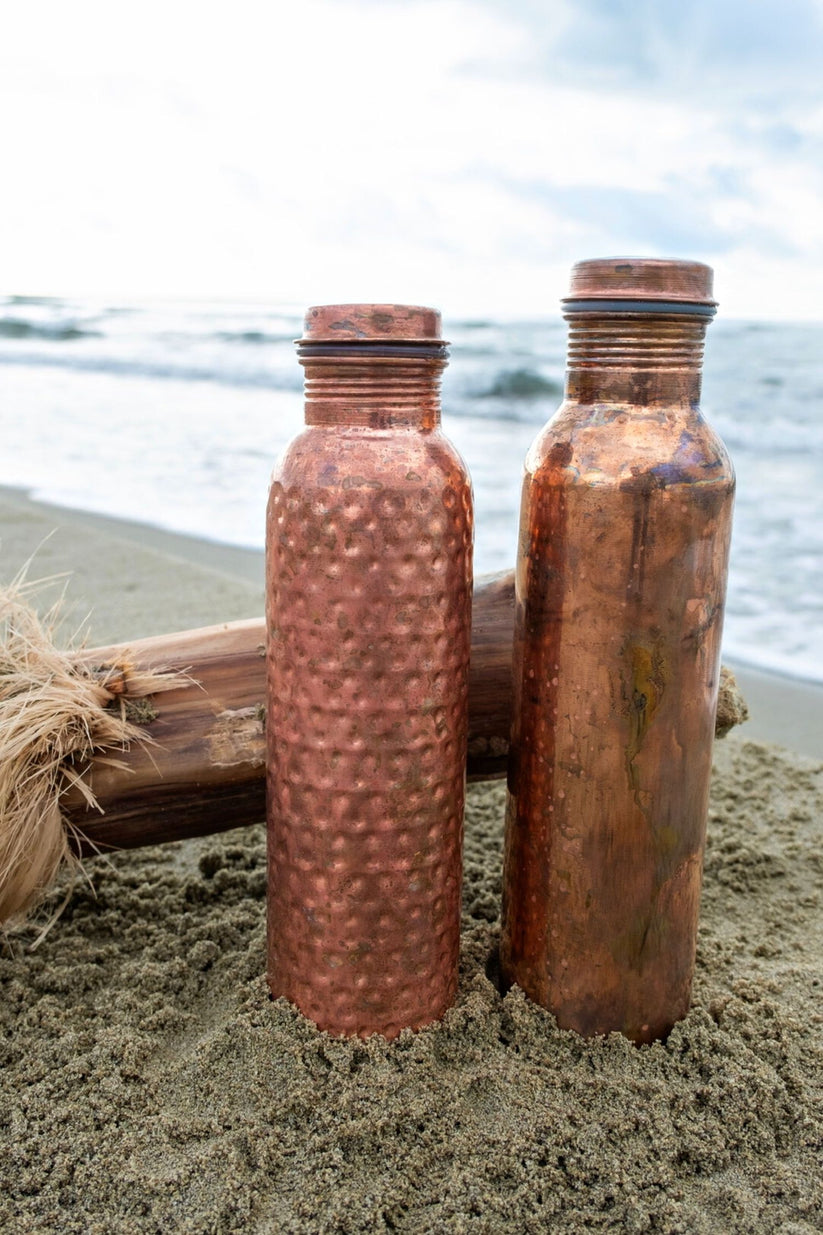 H20 - Water
Remembering to stay hydrated is an essential part of vacationing. We get caught up with the vacation food and drinks and sometimes forget about water. Don't forget it! It's absolutely necessary to hydrate daily and keep yourself healthy to have an amazing trip.
At BeachCandy, we have carefully sourced a reusable PURE INDIA Copper Water Bottle that will be perfect to take on your vacation. There are many benefits from drinking water from a copper vessel. It can help fight off infections, assist in digestion, reduce stress, and so much more. Nothing but positive benefits can come from bringing this water bottle on your vacation.
Amazing Outfits and Accessories
Bringing outfits to a trip is obviously a necessity. When we're vacationing we want outfits that are comfortable but beautiful. We want great energy around us, and having a great outfit helps keep that great energy circulating. 
Our Be The Change Organics Collection has every essential fashion piece that you'll need for a vacation. All of the items in the collection are breathable, beautiful, comfortable, and can be used for any event. There are dresses, pants, two-pieces and so many more essentials that you will fall in love with.
Make sure you're packing some accessories for the trip too. In this collection we also have some beautiful pieces that will help elevate any look. You can take the most basic clothing and dramatically boost the look of it when including any of the accessories in this collection.  
See more accessories in our Beach Accessories Collection.
While vacation essentials may look different to everyone, one thing for certain is to make sure you are planning ahead to make your vacation go as smoothly as possible, which will then allow you to be able to focus on what's important–getting to relax and enjoy your time with family, friends, or even just yourself! 
At BeachCandy, we wish you a safe and happy summer vacation!