In a world increasingly conscious of the environmental footprint, sustainable living is not just a trend; it's a way of life. The great news is that being eco-friendly doesn't have to mean compromising on style, comfort, or quality.
Enter a California brand that has been serving high-quality fit and ethical production since 2011. Our range of organic lifestyle essentials is nothing short of extraordinary, and we have recently added some new, exciting pieces that showcase the vibrant and enduring side of sustainability.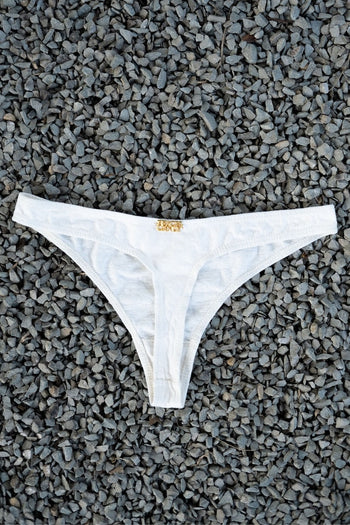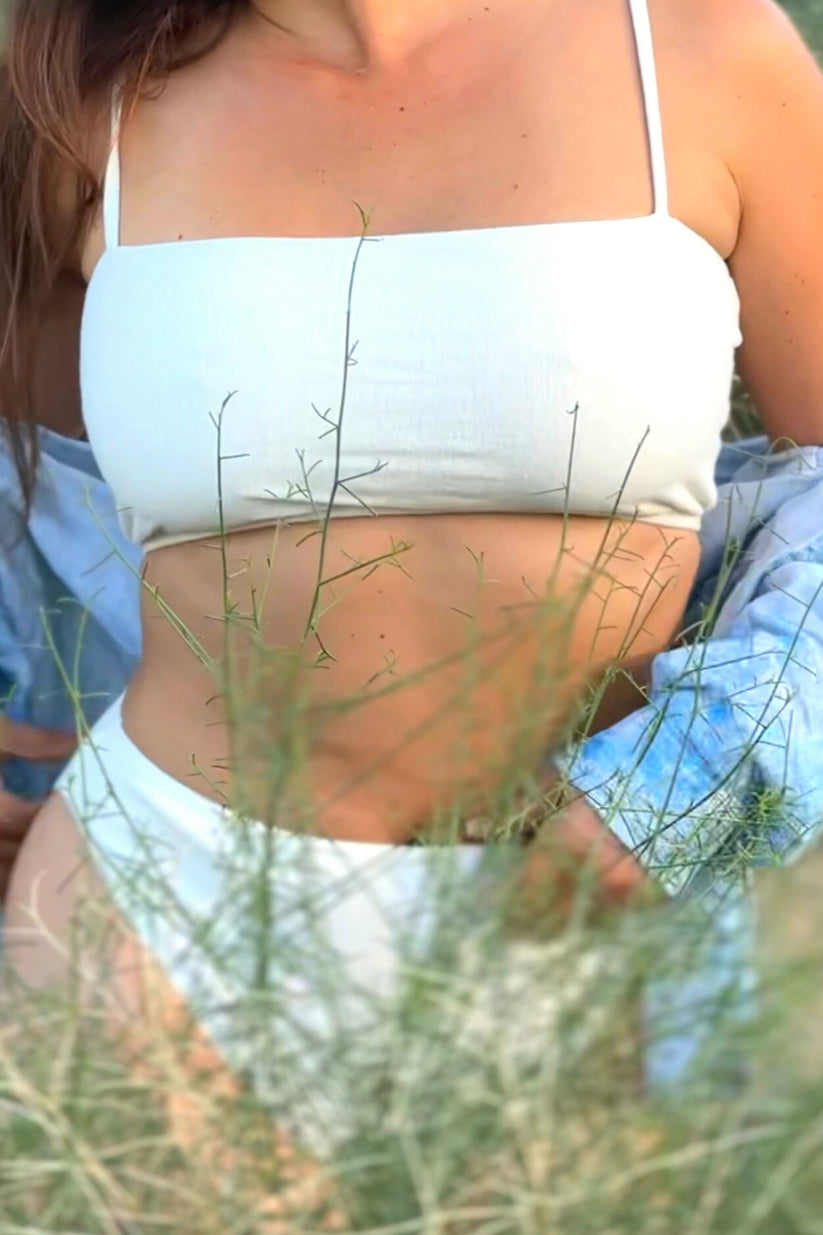 Organic Thong Underwear & Hemp Bandeau Bralette
Let's start with the basics – Organic Hemp Thong Underwear and the Hemp Bandeau Bralette. These aren't your ordinary undergarments; they are a luxurious experience. Crafted from a blend of 55% hemp and 45% organic cotton, these pieces are the epitome of comfort. 
They feel like a second skin, ensuring you feel comfortable and confident all day long. What's more, they are produced without pesticides, from thread to finish, making them gentle on your skin and the environment.
But comfort isn't their only superpower. Thanks to their breathability, they are anti-bacterial and anti-fungal, providing an extra layer of protection. The durability of these undergarments ensures they have an extensive lifespan, reducing waste and saving you money in the long run. These gems are not just comfortable; they're environmentally conscious.
The brand takes pride in its commitment to local production. Every thread of these undergarments is made in the USA, from start to finish, guaranteeing top-notch quality. And they've been delivering this famous fit since 2011. So, why settle for anything less?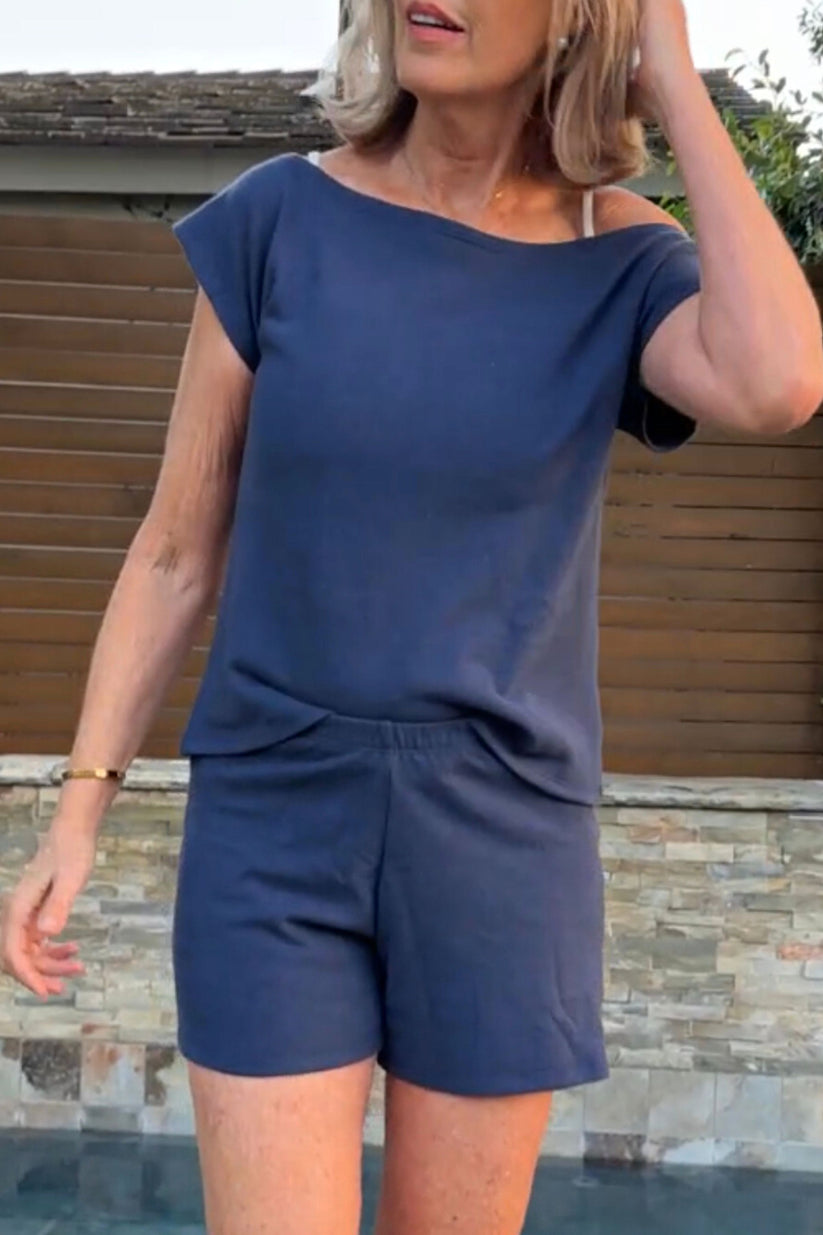 Organic Loungewear for Everyday Living
If you're looking for an organic lounge set that combines style and comfort effortlessly, the Organic Hemp Top with matching Organic Hemp Shorts (each sold separately)  is the answer. With a loose-fitting design and a boat neckline, it exudes a laid-back vibe perfect for everyday life. 
But what truly sets it apart is its fabric – a harmonious blend of 55% organic hemp and 45% organic cotton. This ensures an incredible feel against your skin and aligns perfectly with your commitment to a chemical-free lifestyle.
Just like the undergarments, the organic hemp top is also produced without pesticides, from thread to finish, making it the perfect choice for the conscious consumer.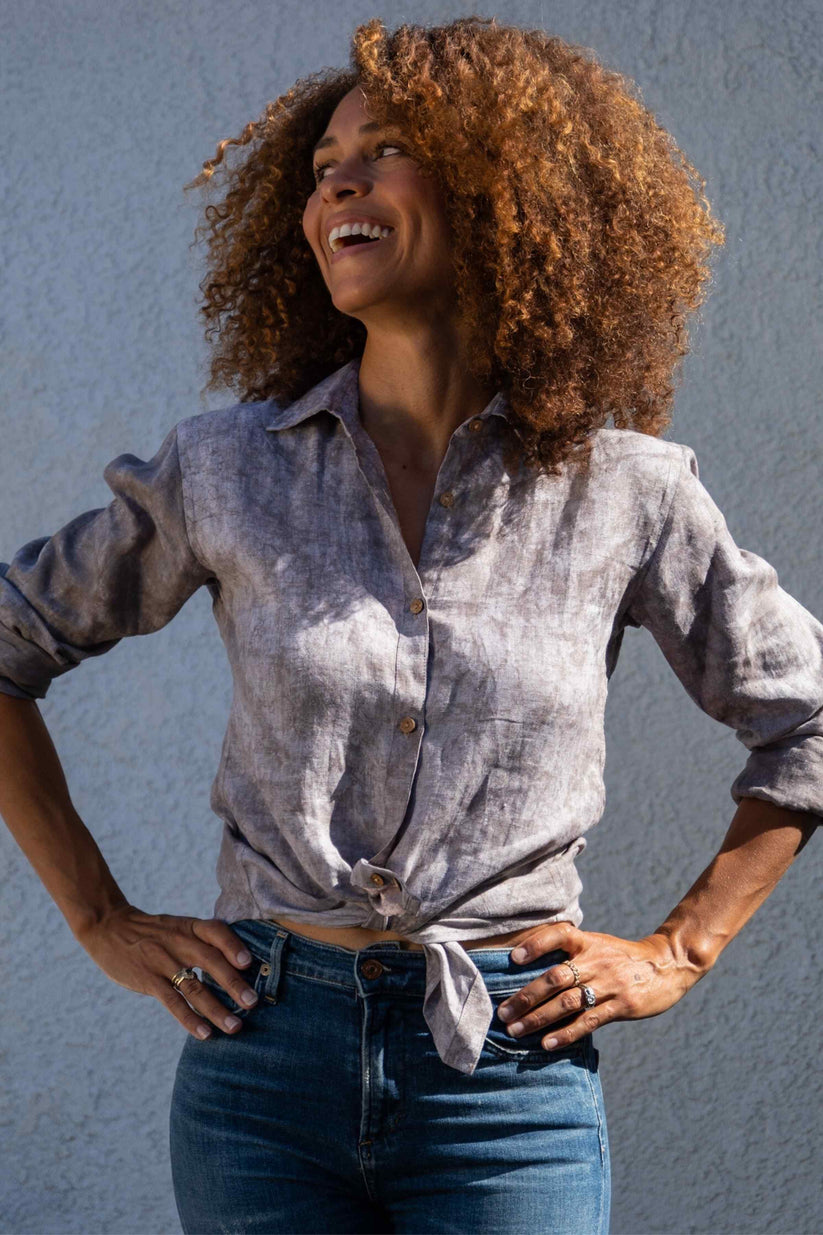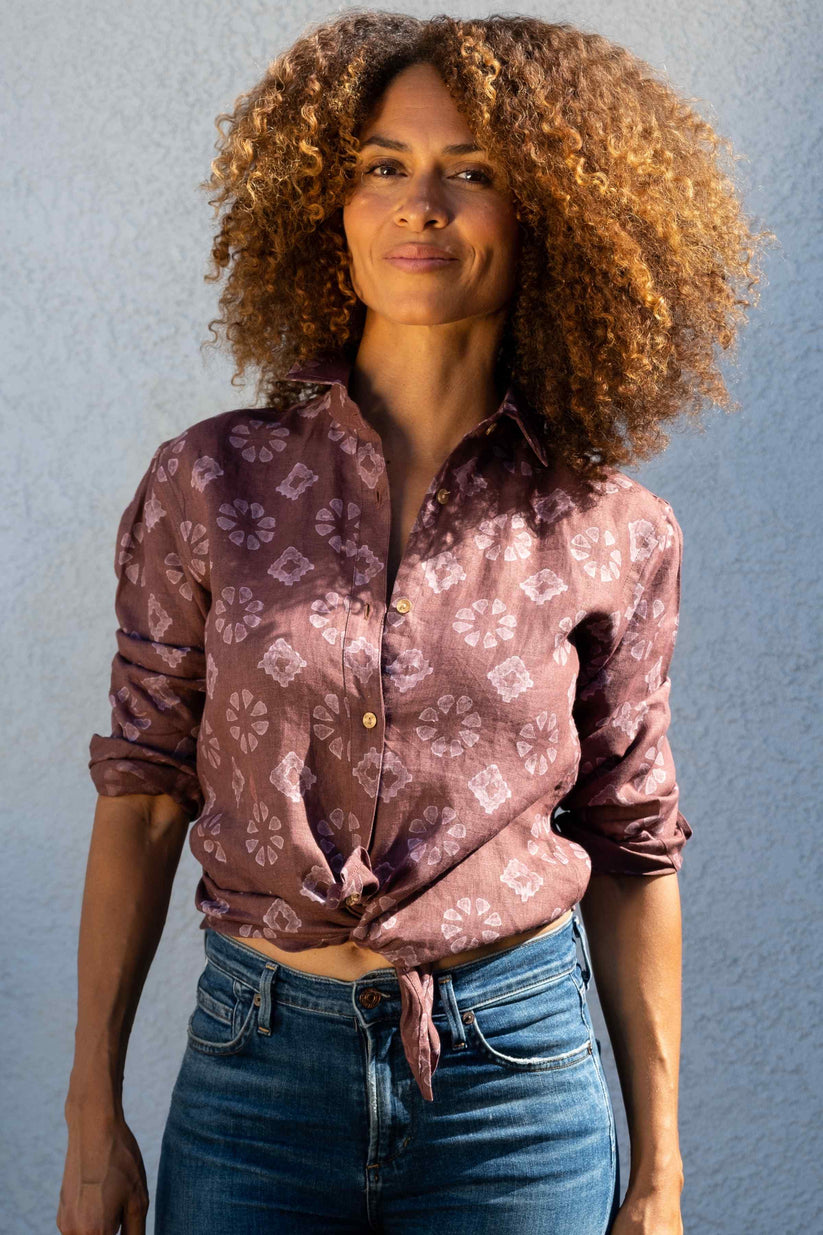 The Ultimate Organic Linen Button Down Shirt
No wardrobe is complete without a classic button-down shirt. But why settle for ordinary when you can have something extraordinary? This Organic Linen Button-Down Shirt is more than just a clothing item; it's a statement piece.
Made from 100% organic Indian cotton, it not only feels good but also reflects a commitment to sustainable fashion. Handcrafted in India using ancient block print techniques, it is a testament to artistry and tradition. The Ayurveda organic plant-based dye traditions add a unique touch to each piece, making them a work of art.
And if you appreciate attention to detail, you'll love the hand-tied coconut buttons. They are not just functional; they are a nod to craftsmanship and tradition. Plus, this shirt is produced in limited quantities, so you can be sure you're wearing something unique and special.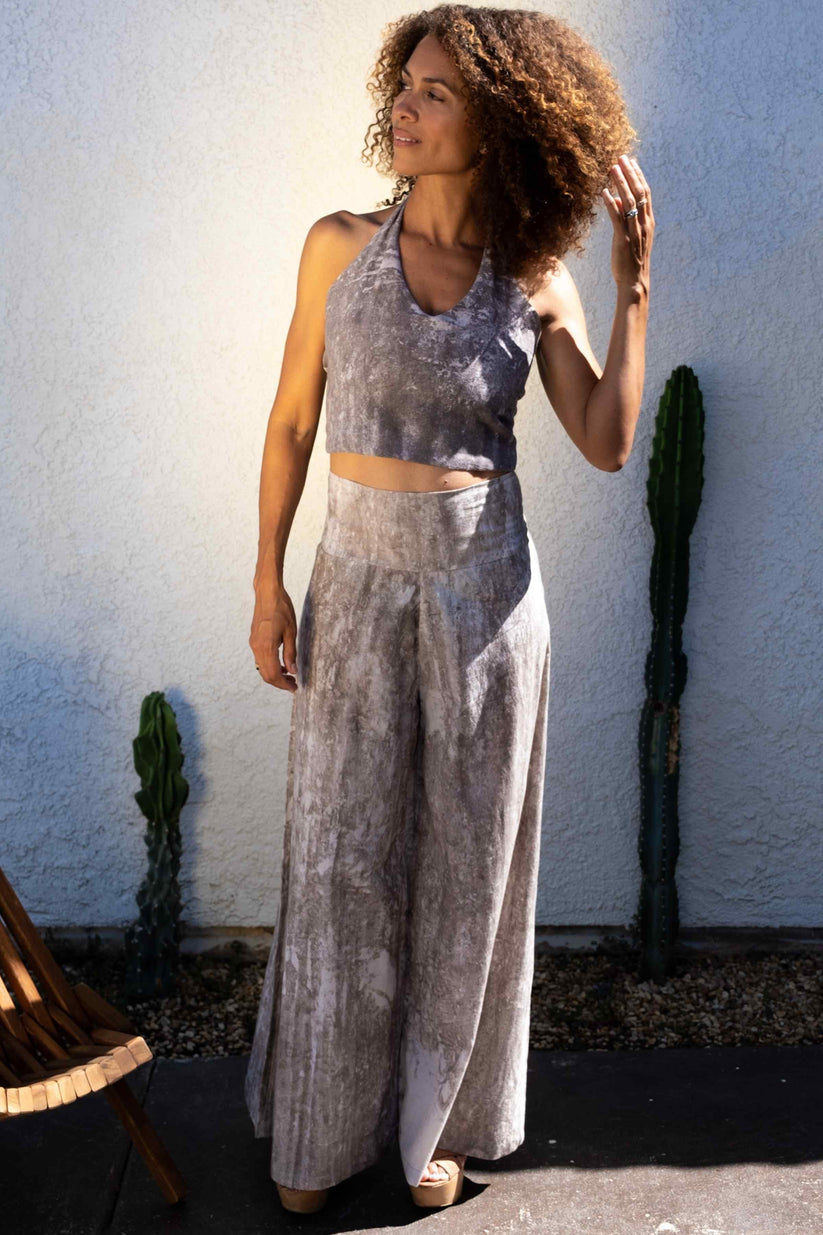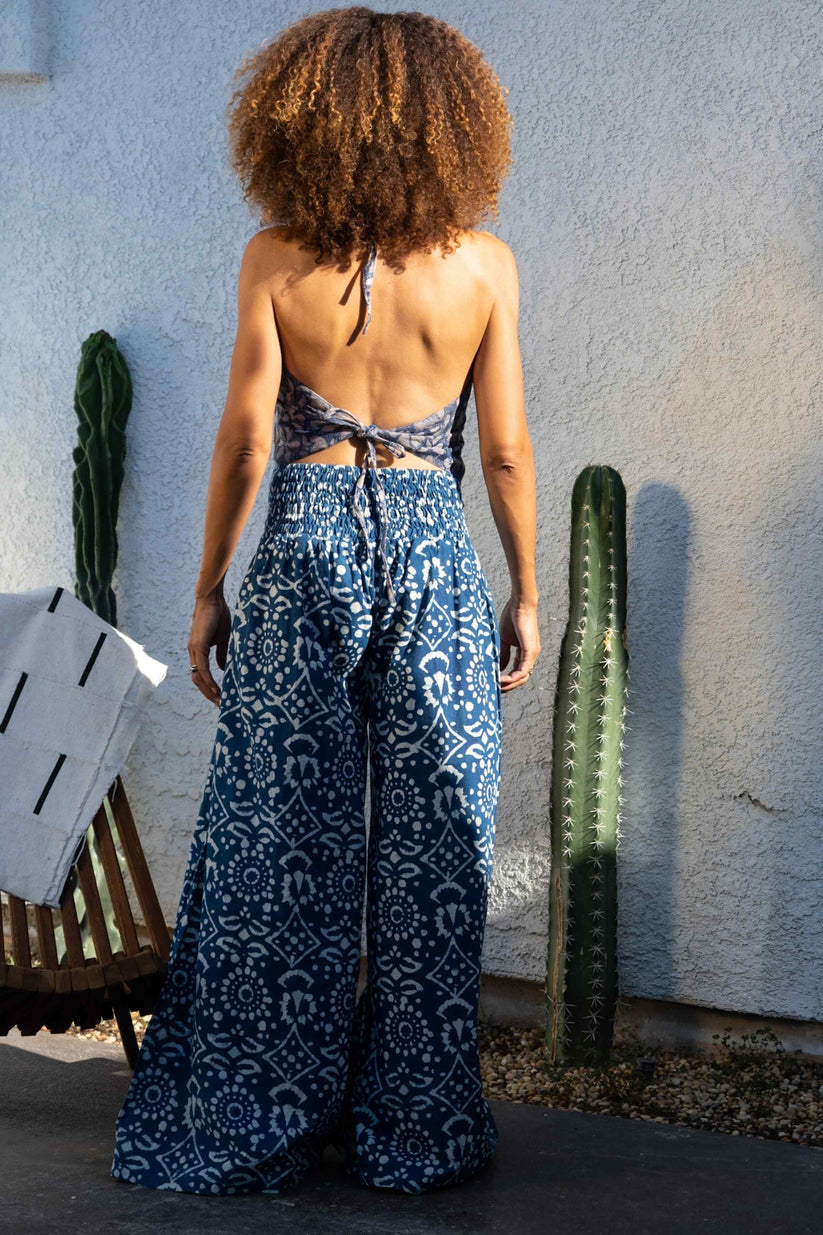 A Splash of Comfort... Organic Flare Pants
The latest addition to this our organic products lineup is the Organic Cotton Flare Pants. These pants are the embodiment of sustainable fashion's exciting side. They prove that sustainability doesn't have to be synonymous with boredom. In fact, it can be the opposite – colorful, beautiful, and enduring.
Made from 100% organic Indian cotton, these pants are not just comfortable; they are an eco-friendly statement. Handcrafted in India using ancient block print techniques, they are a true work of art. The Ayurveda organic plant-based dye traditions infuse them with vibrant, lasting colors.
But it's not just about aesthetics. These pants offer practicality too. An elastic waistband ensures a smooth and secure fit. The flare isn't just for style; it provides comfort and breathability, making these pants perfect for any occasion. 
Whether you're strolling down the beach or enjoying a casual evening out, these pants are versatile and sustainable.
Upgrade Your Chemical-Free Lifestyle with Sustainable Elegance
In a world where sustainable living is the need of the hour, it's essential to make conscious choices. And with these organic lifestyle essentials, you don't have to sacrifice style, comfort, or quality. Each piece is a testament to the brand's commitment to ethical, local production and high-quality fit. 
So, why not elevate your lifestyle with these sustainable and elegant choices? It's time to embrace the beauty of sustainability, one stylish piece at a time.