In the charming coastal town of Corona del Mar, California, a local beachfront swimwear shop came to life in 2011. This marked the birth of BeachCandy, a brand that has since soared to global recognition, gracing the pages of Sports Illustrated Swim, Women's Wear Daily, and even making appearances on the hit reality TV show, Real Housewives of Orange County. 
However, BeachCandy's true magic lies not just in its swimwear, but in the connections forged within its fitting rooms with everyday women. For over a decade, BeachCandy's swimwear has been celebrated for its durability and beauty, cherished and collected by women worldwide.
The Original Vision with our Founder
At the heart of BeachCandy's journey is its founder, Brit B., whose philosophy encapsulates the brand's spirit: "BeachCandy was born from my passionate belief that every woman was born to shine in a swimsuit." 
Brit's path in fashion began with sewing lessons in a local fabric shop as a young girl, which eventually led her to New York City. There, she pursued a Bachelor of Fine Arts degree in Fashion Design at Pratt Institute, mastering the art of garment construction and pattern making.
After graduating with honors, Brit returned to her California roots to launch BeachCandy Swimwear. With over a decade in business, she has not only created a brand that empowers women but also one that crafts swimsuits that women worldwide crave and covet.
The Next Chapter: Be the Change with BeachCandy Organics
Brit's journey took an unexpected turn when she began speaking out about her own battle with a spinal autoimmune disease. This experience led her to raise awareness about the toxic truth behind autoimmunity and to promote holistic lifelong wellness. The result was the birth of BeachCandy Organics, a new chapter in the brand's journey.
What BeachCandy Values
BeachCandy's commitment to quality, ethics, sustainability, and community involvement forms the bedrock of the brand's identity, setting it apart in the world of fashion. These values infuse every facet of the brand, from our swimwear to our wellness-focused products.
Quality
From our inception, BeachCandy has championed high-quality craftsmanship, and this dedication is a cornerstone of its success. Every garment is created by skilled artisans who take immense pride in their craft. The result is timeless pieces that endure season after season, inviting you to join them on their journey toward a more natural, responsible future.
Organic
BeachCandy is unwavering in its commitment to transitioning to a natural fiber future. Organic natural fibers, free of harmful chemicals and pesticides, offer a healthier choice for our bodies. Simultaneously, this move significantly reduces the environmental impact and conserves precious natural resources. As wellness becomes a lifelong trend, non-toxic, sustainable clothing brands will take center stage over the toxic and polluting fast fashion brands.
Ethical
Ethical considerations are at the heart of everything BeachCandy does. Whether in the production of focused essentials or in the relationships we nurture within our team, we believe in bringing ethical, passionate integrity to every facet of our business. Fair wages, safe working conditions, respect, and compassionate care are woven into the culture at BeachCandy.
Plastic-Free
A central focus for BeachCandy is eliminating the use of plastic materials. This is not just an eco-conscious move, but one that minimizes waste and combats the detrimental effects that plastics have on our ecosystems. The brand's unwavering focus is on sourcing natural, biodegradable, and eco-friendly materials in a responsible manner.
Awareness
BeachCandy's team is unwavering in its dedication to raising awareness about the toxic truth behind un-wellness. After witnessing founder Brit's triumphant journey to a symptom-free, chemical-free life with her autoimmune disease, BeachCandy is determined to make a difference in the global autoimmune crisis by transitioning from synthetic to organic, sustainable fashion and contribute to a safer, more sustainable world.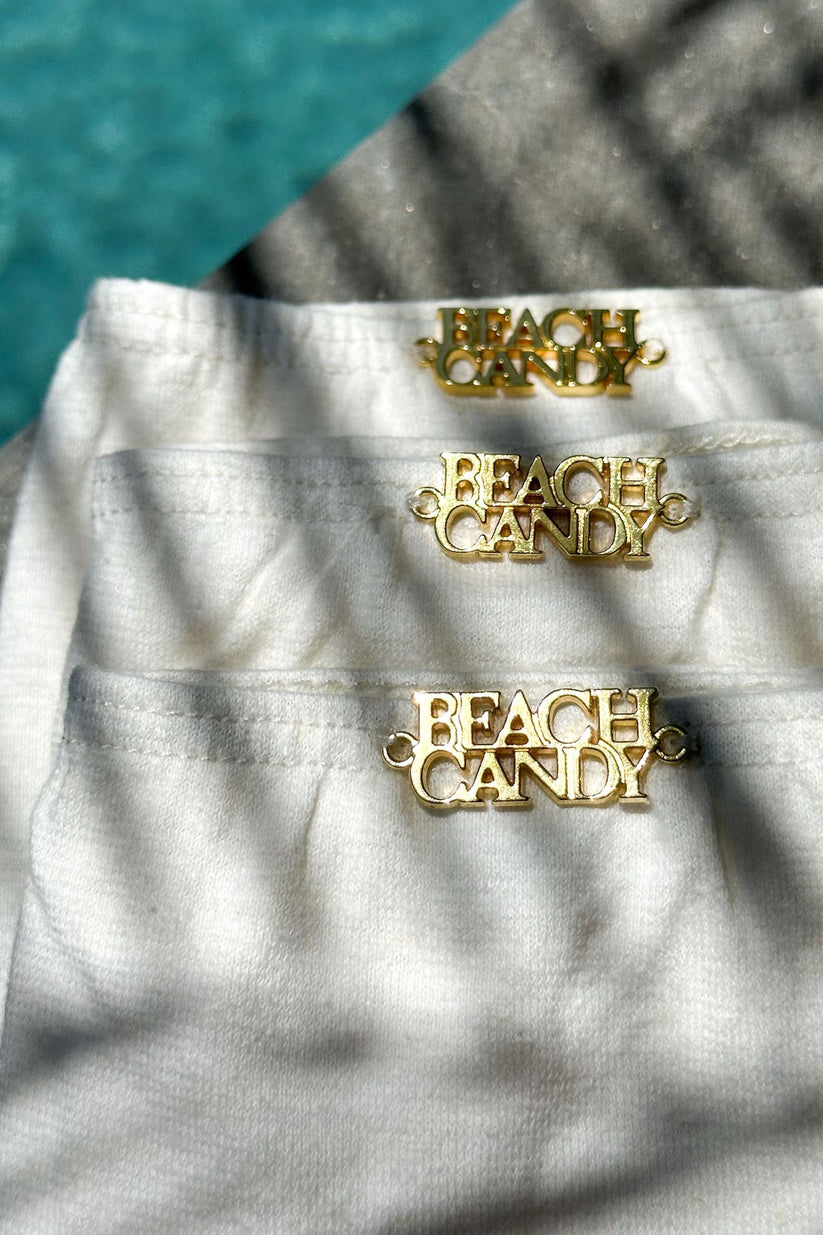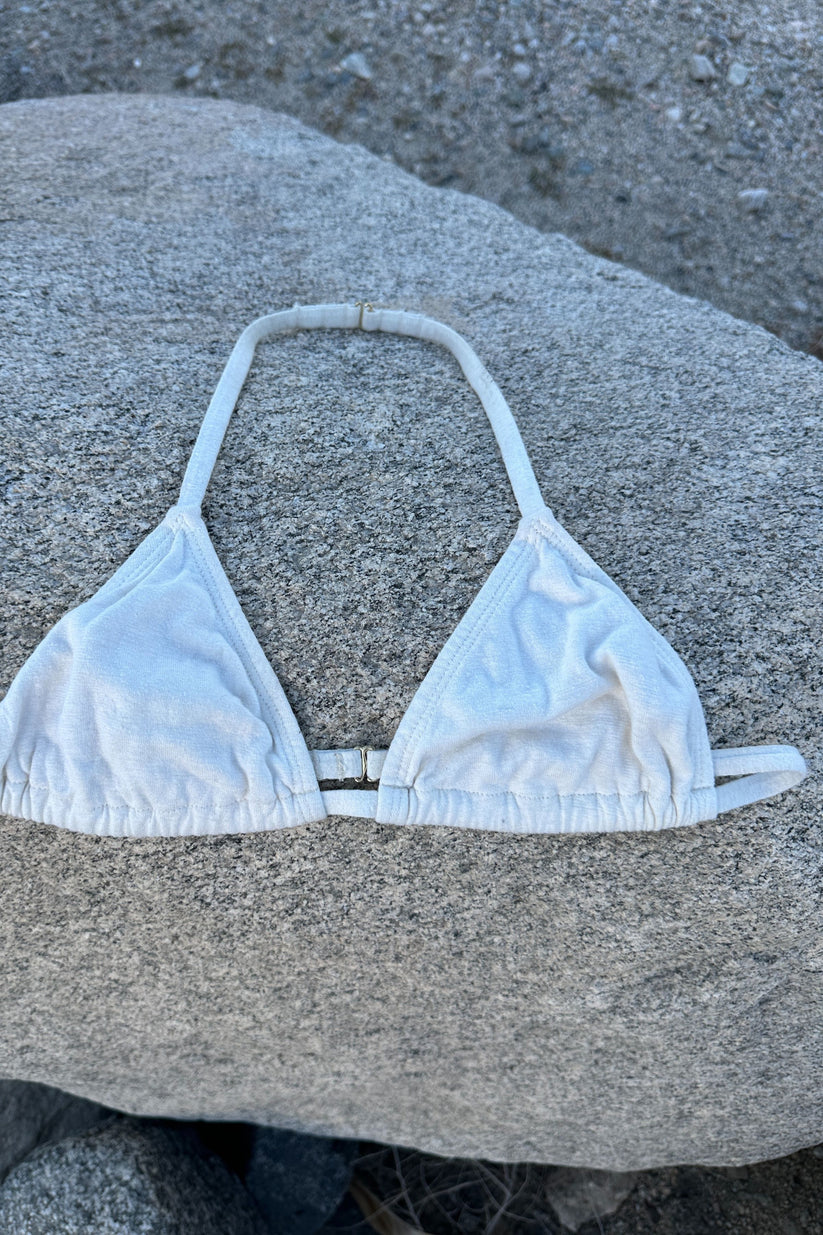 World Class Hemp Women's Organic Underwear
BeachCandy's World Class Hemp Women's Organic Underwear represents a fusion of comfort, wellness, and sustainability. These organic undergarments for women are crafted from 55% hemp and 45% organic cotton, produced without any harmful chemicals. 
They are also naturally resistant to bacterial growth, providing breathability and comfort. Designed for durability, they contribute to a sustainable lifestyle. Furthermore, these undergarments are proudly made in the USA from thread to finish, supporting local craftsmanship and communities.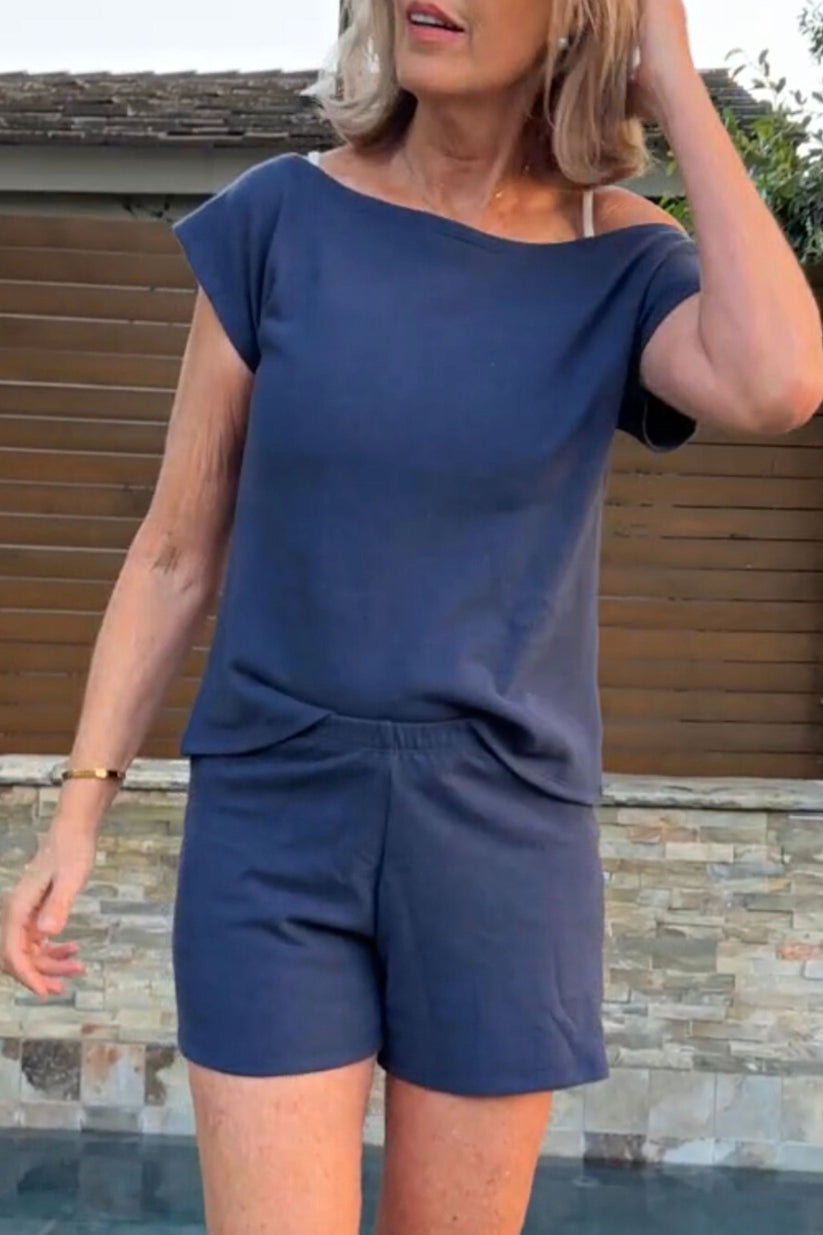 Organic Hemp Top & Shorts
The Organic Hemp Top offers a loose, laid-back style with a boat neckline while the matching Organic Hemp Shorts (sold separately) provide a relaxed fit, ideal for daily activities. 
Our Organic Hemp Top & Shorts are designed for everyday life and are crafted from a blend of 55% organic hemp and 45% organic cotton, offering both an incredible feel against your skin and alignment with a chemical-free lifestyle.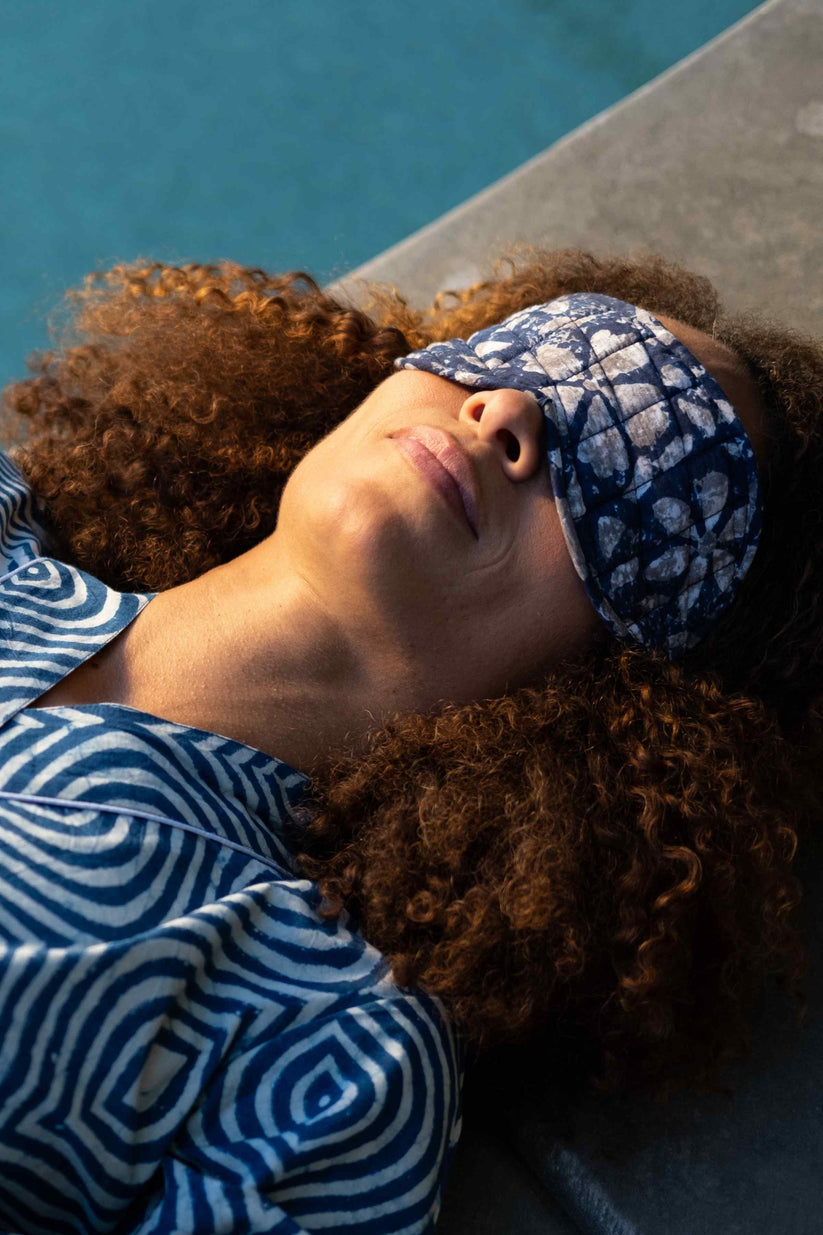 Organic Cotton Silk Eye Mask
The Organic Cotton Silk Eye Mask is handmade in India using traditional block printing techniques using 100% organic Indian cotton/silk blend dyed with organic plant-based dyes. Designed to block out unwanted light and promote deeper sleep, this artisanal eye mask is a fusion of ancient artistry and contemporary wellness.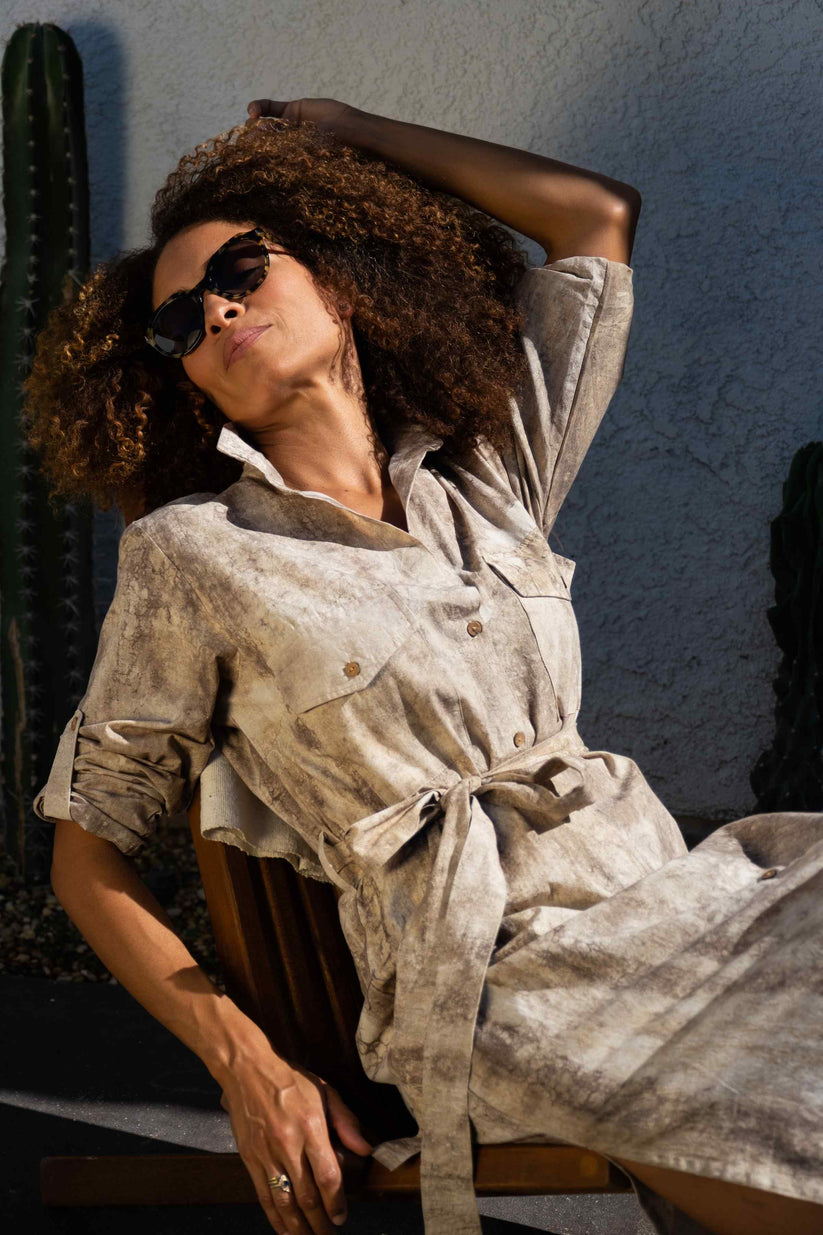 Organic Cotton Dress
BeachCandy's Organic Cotton Dress is a tribute to natural beauty and responsible manufacturing. It's crafted from premium organic Indian cotton and block-printed in India using organic vegetable dyes and designed for lasting comfort and durability.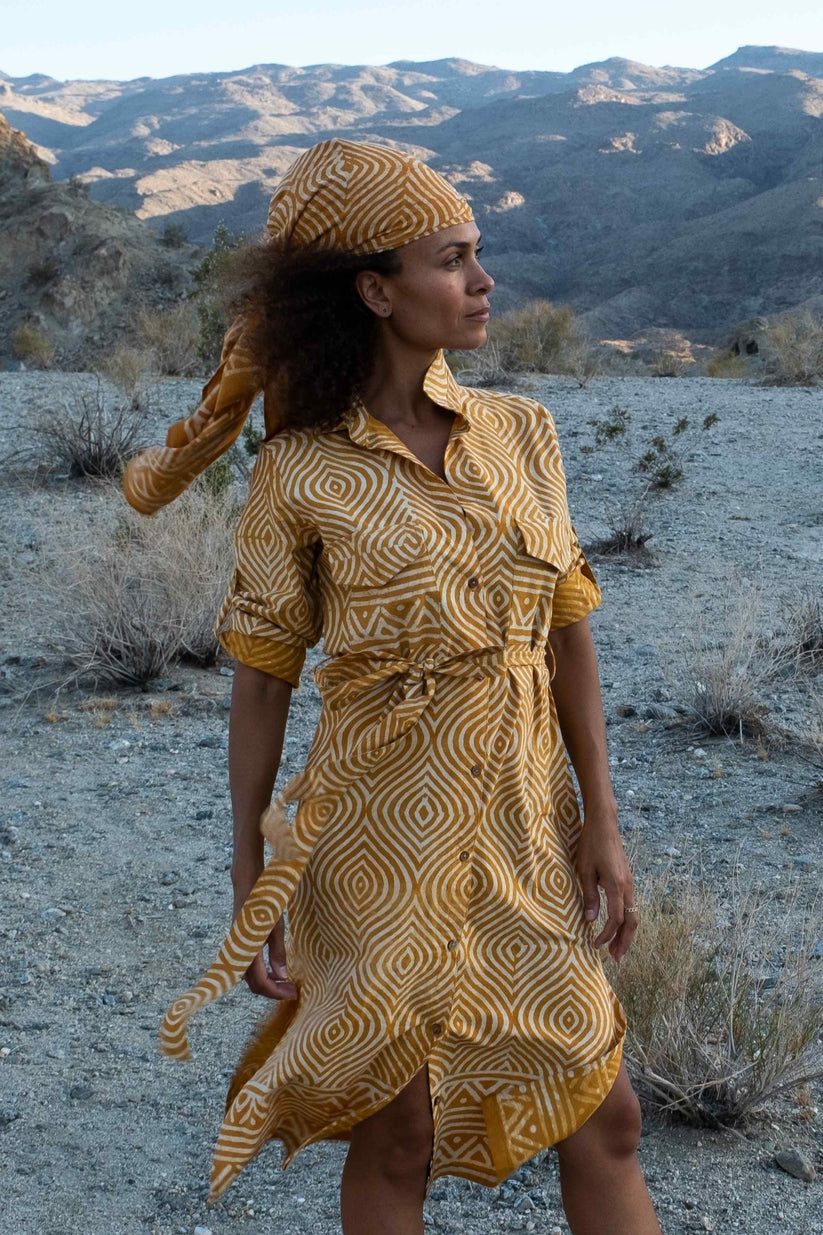 Organic Cotton Head Scarf
The Organic Cotton Head Scarf is handcrafted in India from 100% organic Indian cotton, showcasing ancient block print techniques using organic plant-based dyes. 
Embrace the BeachCandy philosophy of wellness, sustainability, and empowerment and experience the beauty of conscious living. BeachCandy is more than a swimwear brand; it's a movement that invites you to shine in every aspect of your life while making a positive impact on the world.