Summer is a time for sun, relaxation, and embracing the beachy vibes. And what better way to do that than with the perfect beachy outfit? The launch of something truly special is just around the corner, exclusively at BeachCandySwimwear.com. 
Our new Hemp Cotton Top and Shorts are not just about style but also sustainability. Crafted from a blend of hemp and 100% organic cotton, this ensemble offers both comfort and elegance for the eco-conscious fashionista. Let's dive deeper into why this lounge set should be your go-to choice for summer.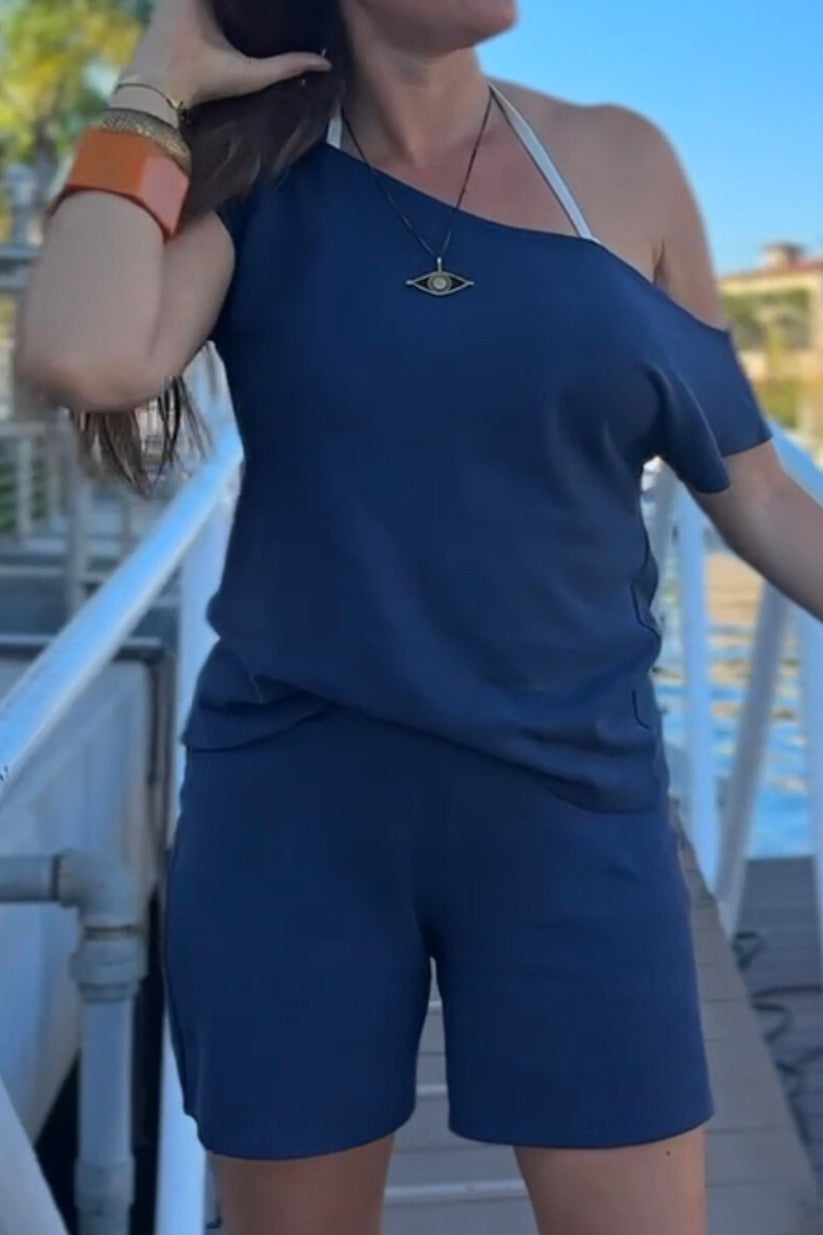 The Perfect Blend of Style and Sustainability
At BeachCandy Swimwear, we believe in making sustainable fashion choices without compromising on style. Our Hemp Cotton Top and Shorts set exemplify this philosophy. Crafted with a blend of hemp and 100% organic cotton, this ensemble offers not only a fabulous look but also an exquisite feel against your skin.
The boat neckline of the top adds a touch of effortless elegance to your beach look. It's a versatile style that flatters all body types, ensuring you feel comfortable and chic whether you're sipping cocktails by the pool or taking a leisurely stroll along the beach at sunset.
Comfortable Stretch Waistline 
We understand that comfort is paramount during the sweltering summer months. That's why our shorts feature a stretchy waistline, allowing you to move freely and comfortably all day long. Whether you're unwinding on a hammock or dancing the night away, these shorts have got you covered. We've ensured that this lounge set provides you with the ultimate comfort without compromising on style.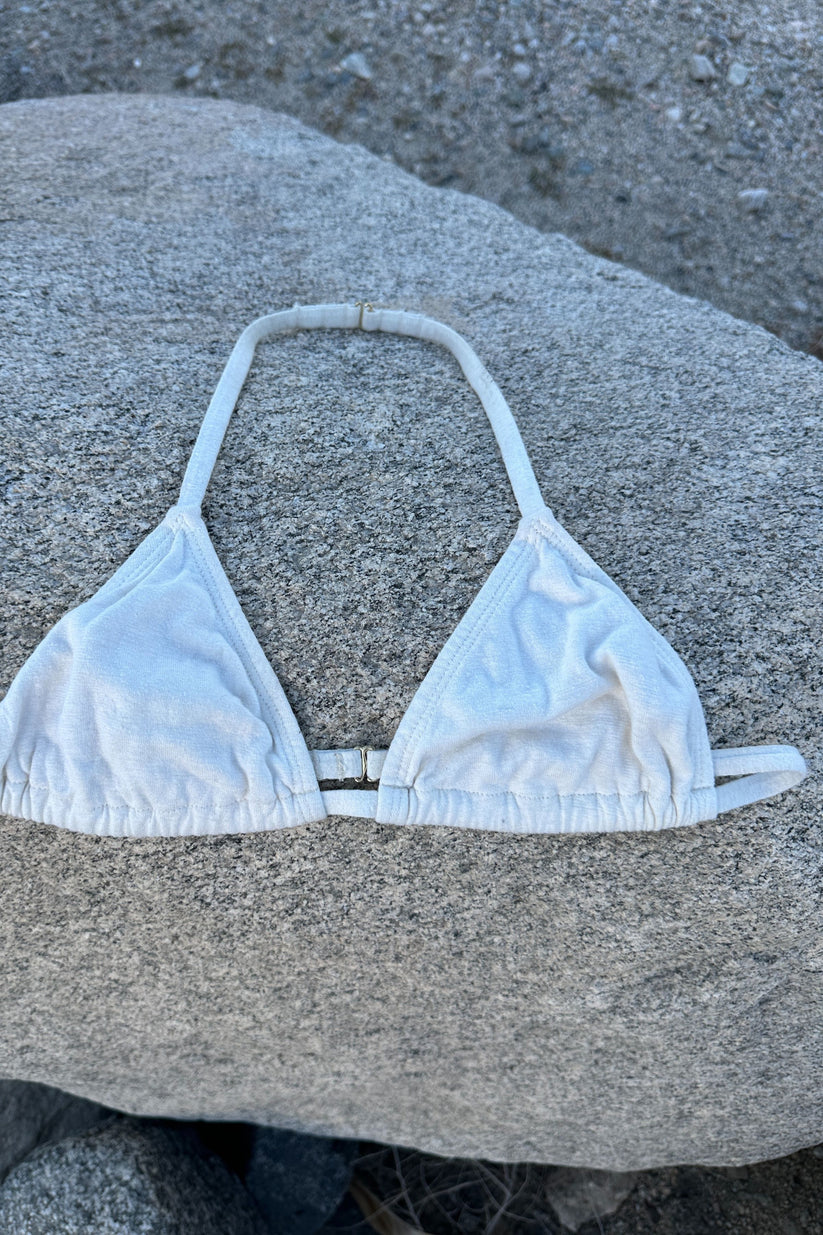 Pair It With Our Organic Bra and Underwear
To complete your look, explore our collection of organic bras and underwear. Designed with the same commitment to sustainability and comfort, these pieces will make you feel confident and stylish from the inside out. When you match them with our Hemp Cotton Top and Shorts, you're in for a complete summer look that radiates beachy vibes and aligns with your eco-friendly values.
Why Hemp and Organic Cotton? 
The conscious decision to choose hemp and 100% organic cotton for this ensemble is rooted in our commitment to the environment. Hemp is renowned for its incredible sustainability; it requires minimal water and no pesticides to grow, making 
it a significantly more environmentally friendly choice than traditional cotton. Organic cotton, grown without synthetic pesticides or fertilizers, promotes healthier soil and ecosystems. By combining these two materials, we've not only created a stylish summer outfit but also one that aligns with our commitment to protecting the planet.
Also read: Chemical-Free Clothing for You and the Environment
Shop Exclusively Online Now
Our Hemp Cotton Top and Shorts set will be available exclusively on our website, BeachCandySwimwear.com this week. Be sure to mark your calendar and set your alarms because this is a limited-time offer you won't want to miss. Additionally, we've prepared a detailed sizing chart to help you find the perfect fit, ensuring that your order is tailored to your specific needs.
Summer in Sustainable Style
Summer is all about soaking up the sun, feeling comfortable, and looking your best. With our Hemp Cotton Top and Shorts set, you can achieve all of that while also supporting sustainability. Don't forget to complete your look with our organic bralette and underwear for the ultimate beachy ensemble. Our commitment to 100% organic cotton settings and sustainable fashion ensures that you look good but feel good.
Join us this week as we unveil this exciting addition to our collection. Get ready to lounge, relax, and enjoy the sun in style. Embrace the season's vibe and rejuvenate wearing our Hemp Cotton Top and Shorts set. Shop soon--typically orders flutter in from around the globe because being eco-friendly has never looked this good.
BeachCandy: Be the Change Collection
Our "Be the Change" collection is a journey towards sustainability and ethical fashion. Handmade by skilled artisans in India, each piece is a work of art. The artisans employ age-old block printing techniques, a time-honored craft that requires precision and skill. What makes this collection even more special is the use of plant dyes. 
These dyes are derived from natural sources, making them gentle on the environment and your skin.
While we understand the importance of organic options, creating them requires careful consideration and time. We want to assure our customers that we are actively working to introduce organic alternatives to our collection. This includes sourcing 100% organic cotton and other sustainable materials that align with our values. Our commitment to sustainability is unwavering, and we appreciate your support on this journey.
At BeachCandy Swimwear, we are passionate about making a positive impact on the world of fashion. Our "Be the Change" collection is a testament to our commitment to sustainable and ethical practices.
This unique collection is crafted by skilled artisans in India who employ traditional block printing techniques and plant dyes to create stunning pieces that are not only beautiful but also eco-conscious. While we are dedicated to providing organic options, we want to let you know that we are working tirelessly to expand our range of organic choices as quickly as possible.
Written by Cailee Gansert