As the vibrant hues of summer gradually give way to golden and russet tones, it's time to begin planning your autumn vacation. Whether you're heading to a cozy mountain cabin, exploring a charming European city, or lounging on a tropical beach, you can look chic and remain quite comfortable with the perfect fall vacation style vibe. 
Our guide explores the essence of fall fashion by emphasizing the timeless shirt dress along with other fall travel outfit ideas and accessories to ensure you're well-prepared for your autumn getaway.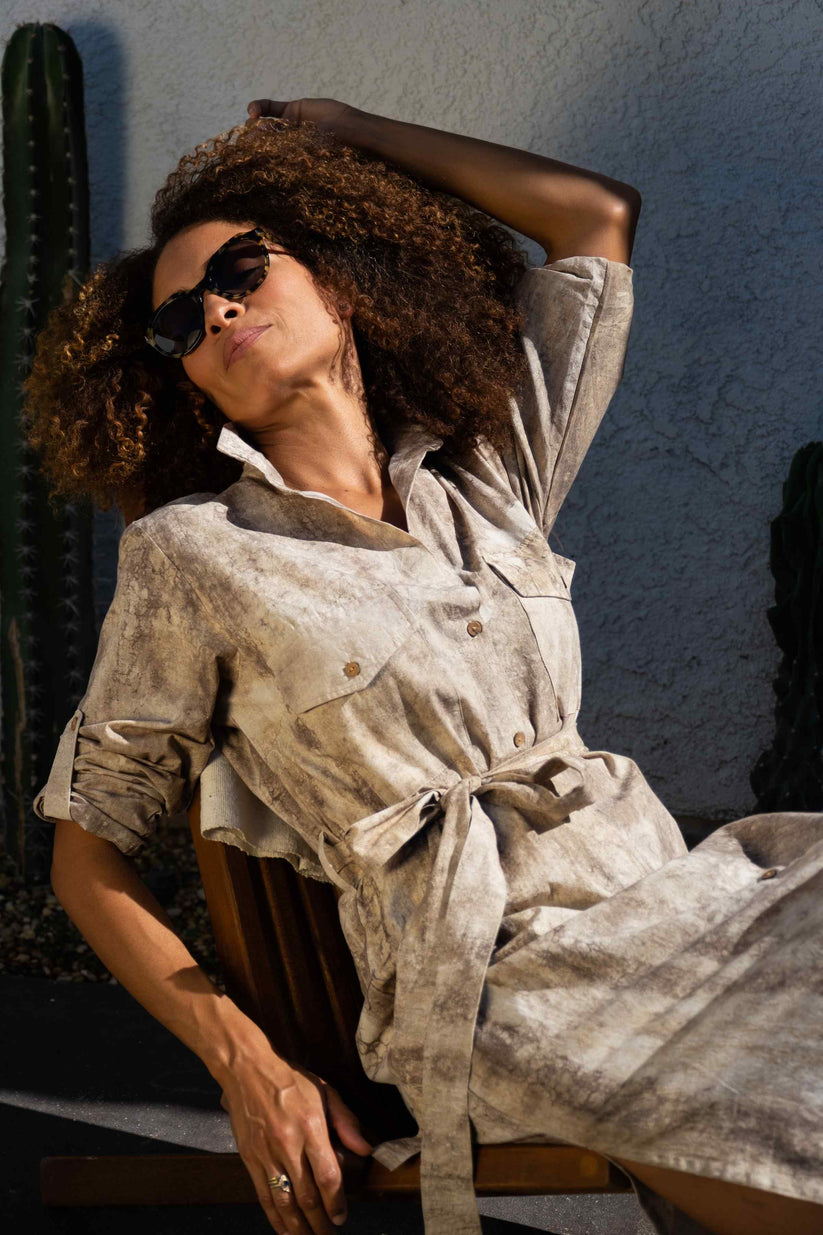 The shirt dress is a classic and versatile choice for fall vacations. Its effortless elegance and comfort make it ideal for various settings. Choose a shirt dress in earthy tones like olive, burgundy, or mustard to capture the essence of autumn. 
Pair it with ankle boots, a wide-brimmed hat, and a statement belt for a polished look that effortlessly transitions from day to night.
Organic Essentials for a Sustainable Wardrobe
Embrace sustainability this fall by incorporating organic pieces into your vacation style. Invest in eco-friendly fabrics like organic cotton or hemp. A cozy organic knit sweater, high-waisted jeans made from sustainable denim, and a pair of cruelty-free faux leather ankle boots can elevate your fall vacation wardrobe while reducing your environmental impact.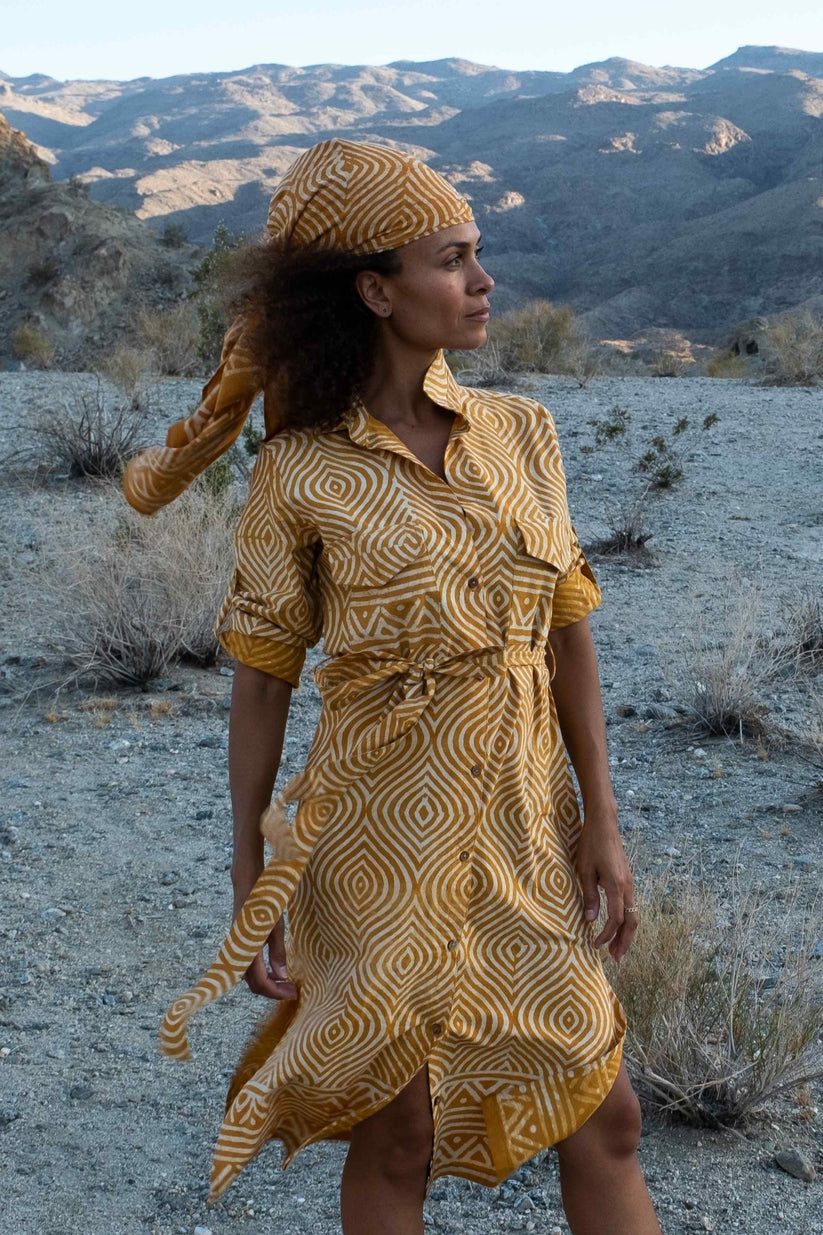 Fall Accessories to Elevate Your Look
Organic Cotton Scarf – Wrap yourself in an organic cotton scarf for warmth and style. Choose a pop of color to complement your outfit and brighten your mood.
Wide Brim Hat – Protect yourself from the autumn sun by adding a touch of sophistication with a wide-brimmed hat in a rich golden hue.
Statement Earrings –  Opt for statement earrings featuring autumn-inspired elements. They're the perfect accessory to go with your organic cotton scarf.
Organic Cotton Tote – A stylish and functional organic cotton tote bag for carrying your essentials while exploring new destinations.
Our Famous Fit Swim with Coordinating Cover Up
Does your fall vacation include beach / poolside plans? don't forget to pack swimwear and matching cover-ups that embrace the autumn color palette. Here are a few of our favorite options…
Clay Bikini – A terracotta-colored bikini captures the warmth of fall. Pair it with a sarong or cover-up in complementary colors for beachside elegance.
Emerald Green Swimsuit – A forest green swimsuit for a modest, yet confident, rich beach look. Pair it with a lightweight kimono-style cover-up for the perfect look.
Fall vacations offer a unique opportunity to blend cozy comfort with style as you explore new destinations. By incorporating organic pieces, a versatile shirt dress, and carefully selected accessories. You can create a fall vacation style that's both fashionable and sustainable.
As you enjoy the beauty of autumn while on vacation, these ethical fashion choices will keep you feeling and looking your best whether you're hiking in the mountains or relaxing on a tranquil beach.
See more Organic Fall Essentials for a Chemical-Free Season.
Written by Cailee Gansert