Modern life is filled with continuous hustle and bustle, making holistic rejuvenation even more crucial. A digital detox to reduce stress for your mind, body, and soul will be nourished and refreshed. We all need a REAL holistic approach to our next holiday getaway. 
Our top 10 holistic holiday destinations have something for everyone, whether you're looking for budget-friendly options or luxurious getaways.
1. Bali, Indonesia
Known as the "Island of the Gods," Bali is a haven for those seeking a holistic experience. From lush rice terraces to serene beaches and tranquil yoga retreats, Bali offers a wide range of affordable options that will allow you to indulge in meditation, yoga, and spa treatments at an affordable price.
2. Sedona, Arizona
A spiritual oasis, Sedona is renowned for its red rock formations. Budget travelers can explore its hiking trails, energy vortexes, hot springs, spa offerings, and local holistic festivals. For a touch of luxury, indulge in wellness resorts offering guided meditation, spa therapies, and breathtaking desert views.
3. Kerala, India
Kerala is a paradise for holistic seekers. There are many ashrams and backwaters in the area as well as Ayurvedic treatments and yoga that make it an authentic and affordable experience. Luxury lovers can opt for rejuvenating houseboat stays and world-class Ayurvedic retreats.
4. Costa Rica
For an eco-friendly holistic getaway, Costa Rica's lush rainforests and pristine beaches offer affordable yoga retreats and adventure activities. A wellness resort nestled in nature is an attractive option for upscale travelers.
5. Chiang Mai, Thailand 
Chiang Mai combines cultural richness with holistic offerings. Budget travelers can explore ancient temples, join meditation classes, and indulge in affordable Thai massages. Luxury seekers can choose boutique wellness resorts with spa treatments and gourmet organic cuisine.
6. Ibiza, Spain
Often associated with its party scene, as well as boasting tranquil hideaways. Affordable holistic options include beachside meditation, nature hikes, and organic markets. Luxury travelers can experience high-end spa resorts and exclusive wellness retreats.
7. Oaxaca, Mexico
Oaxaca's vibrant culture and rich traditions provide an authentic backdrop for holistic getaways. Budget travelers can explore local markets, practice yoga, and learn about traditional healing methods. Luxury accommodations include hacienda-style wellness resorts with ancient indigenous-inspired treatments.
8. Ubud, Bali
In Bali, this destination deserves a spot of its own due to its spiritual ambiance. Budget-conscious travelers can find affordable guesthouses, explore the famous Monkey Forest, and partake in daily yoga classes. For a luxury experience, choose high-end eco-friendly resorts with private villas and holistic spa treatments.
9. Santorini, Greece
Santorini's breathtaking sunsets and Aegean charm offer a holistic escape. Budget travelers can enjoy the island's beauty through scenic hikes and local tavernas. Luxury seekers can unwind in cliffside hotels with infinity pools and rejuvenating spa therapies.
10. Lake Atitlán, Guatemala
Nestled in the Guatemalan highlands, Lake Atitlán is a holistic gem. Budget-friendly options include meditation retreats, traditional Mayan ceremonies, and affordable eco-lodges.
Holistic Mindful Things to Do While Away?
Yoga Retreats — Many of these resorts offer numerous serene locations for yoga retreats, providing a perfect opportunity to reconnect with your inner self.
Meditation Workshops — Engage in meditation practices at tranquil spots, such as Ubud's rice fields or coastal cliffs, for a calming and introspective experience.
Local Traditional Spa and Wellness Centers — Indulge in traditional spa treatments and holistic therapies that focus on restoring balance and well-being.
Sacred Water Temple Visits — Participate in purification rituals and immerse yourself in the spiritual ambiance of Bali's ancient water temples.
Raw Food Workshops — In Bali, learn about holistic nutrition and prepare raw, plant-based meals through workshops and retreats.
Ecotourism and Nature Walks — Explore lush landscapes, rainforests, and waterfalls, fostering a deep connection with nature.
Sound Healing Sessions — Experience the power of sound healing through gong baths, singing bowl sessions, and other therapeutic practices.
Traditional Healers — Consult with local healers who offer holistic treatments and spiritual guidance.
Artistic Expression — Engage in creative activities like painting, dance, or batik-making, allowing you to express yourself holistically.
Volunteering — Contribute to local communities through eco-friendly initiatives, beach cleanups, or projects that promote sustainable living.
Spiritual Workshops — Join workshops on topics such as crystal healing, chakra balancing, or energy cleansing to deepen your spiritual awareness.
Permaculture and Sustainable Farming — Learn about sustainable farming practices and permaculture principles at eco-friendly farms.
Mindful Cooking Classes — Participate in cooking classes that focus on preparing nutritious, locally sourced meals with mindfulness.
Beach Yoga and Sunset Meditation — Practice yoga and meditation by the ocean, absorbing the tranquility of breathtaking sunsets.
Cultural Immersion — Engage in traditional ceremonies, learn about local customs, and attend local cultural events for a holistic cultural experience.
Cycling Tours — Explore the countryside and rice terraces on two wheels, combining physical activity with scenic beauty.
Forest Bathing — Immerse yourself in lush forests, practicing the Japanese concept of Shinrin Yoku, or forest bathing, for relaxation and rejuvenation.
Silent Retreats — Embark on a silent retreat to disconnect from the noise of everyday life and find inner stillness.
Cacao Ceremonies — Experience the heart-opening effects of cacao ceremonies, often combined with meditation and intention setting.
Sustainable Living Workshops — Learn about eco-friendly practices like composting, natural building, and zero-waste living.
Astrology and Tarot Readings — Gain insights into your life path and potential through astrology and tarot card readings by skilled practitioners.
Reiki and Energy Healing — Receive healing energy through Reiki sessions or other energy-based modalities.
Permaculture Design Courses — Dive deep into permaculture principles and design your sustainable living spaces.
Holistic Dance and Movement Workshops — Explore conscious dance, ecstatic dance, or movement meditation for self-expression and stress relief.
Bamboo Craft Workshops — Engage in mindful crafting by creating bamboo crafts, connecting with nature through artistic expression.
While on vacation, holistic activities allow you to align your mind, body, and spirit in a serene and rejuvenating environment. Always research and choose activities that resonate with your interests and values.  
Discover a world of conscious living with our curated collection of organic cotton women's lifestyle fashion, hand block printed with intricate designs that capture the essence of India's rich heritage. Our garments are a harmonious blend of comfort, style, and sustainability, ensuring you look and feel your best while treading lightly on the planet.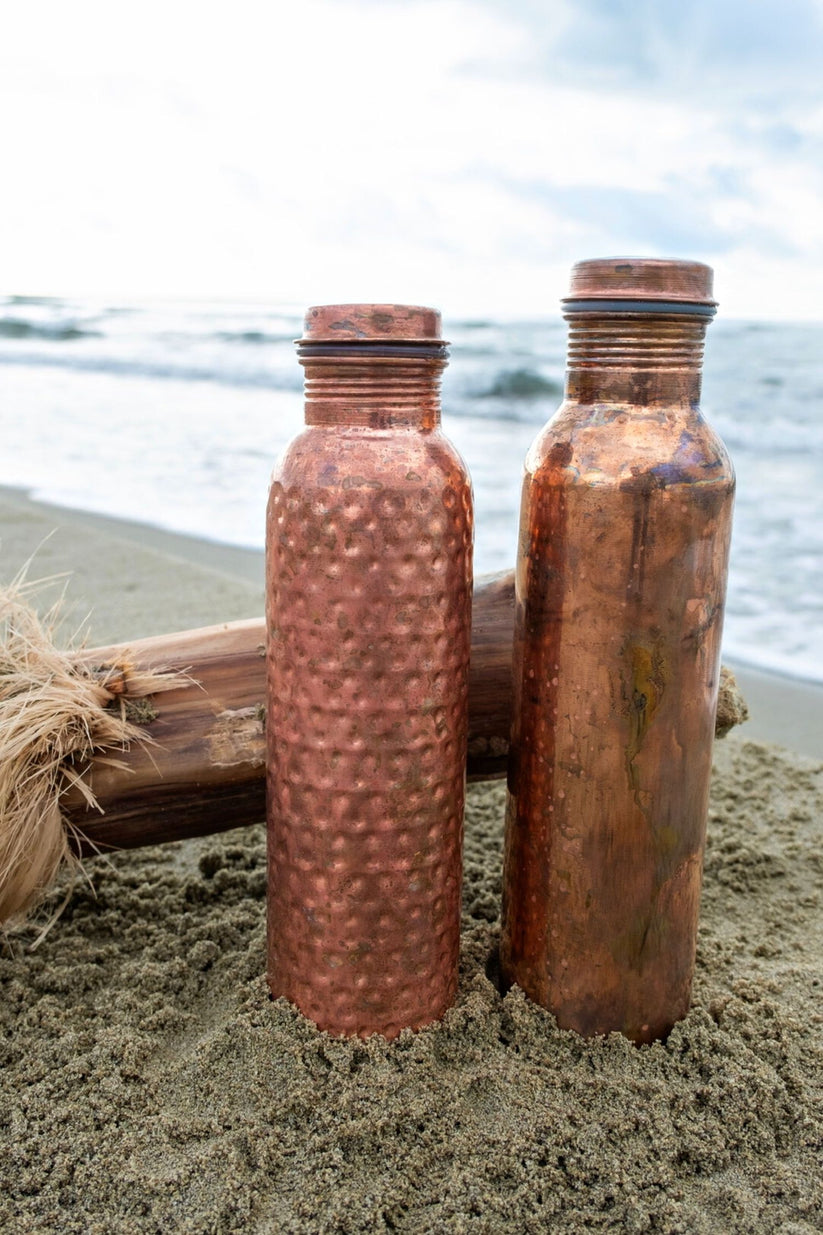 Elevate your well-being with our pure copper wellness water bottle, a timeless accessory inspired by ancient Ayurvedic practices. Crafted with care, it enriches your drinking water with trace minerals, promoting vitality and balance. Embrace holistic oral care with our pure copper tongue scraper, an essential tool for maintaining oral hygiene and promoting a clean, toxin-free mouth.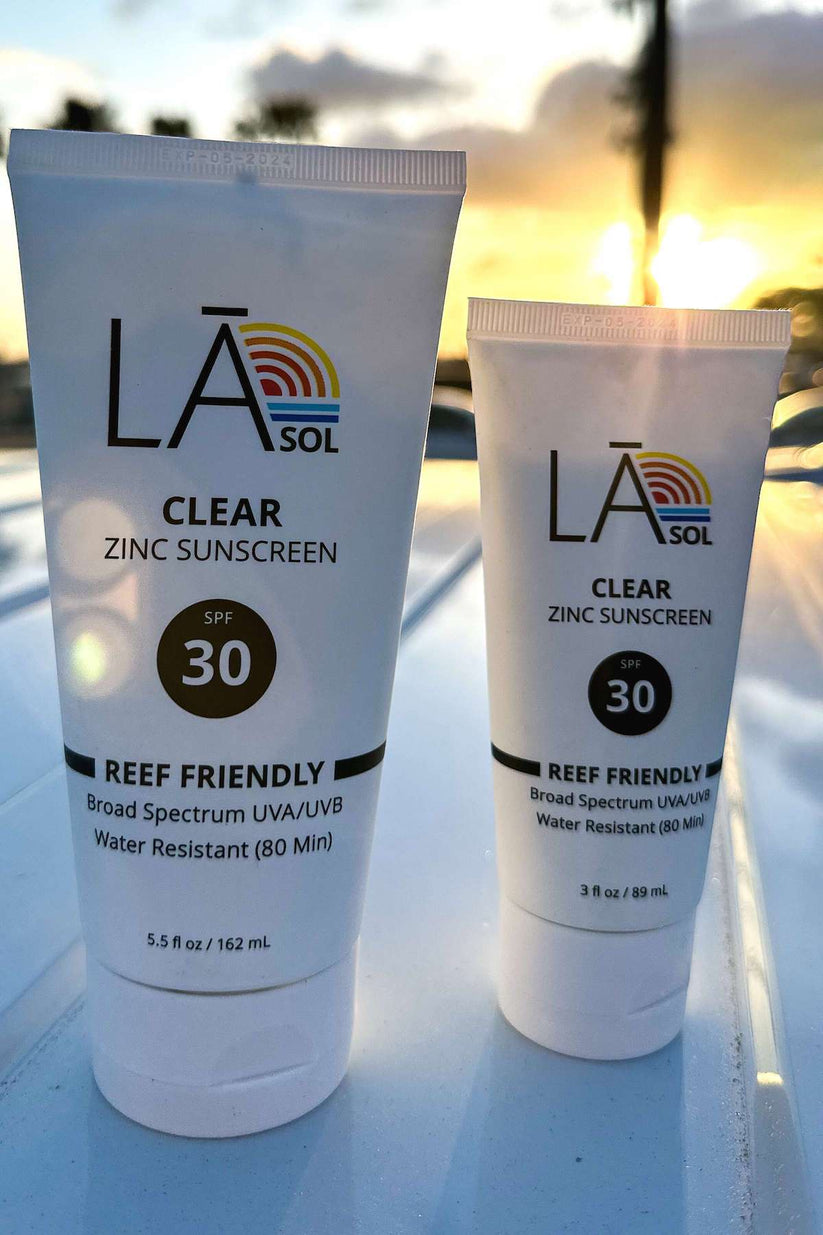 Prioritize your skin's health and the environment with our non-toxic mineral sunscreen, a shield against harmful UV rays. Infused with natural minerals, it offers effective sun protection without compromising your well-being or the delicate marine ecosystem.
Elevate Your Wellness Routine With These 7 Wellness Essentials
At our heart, we embody a commitment to ethical practices, supporting local artisans and sustainable production. Each piece tells a story of craftsmanship and conscious choices, allowing you to embrace a lifestyle that resonates with your values. Embrace wellness, style, and sustainability – experience the beauty of a mindful life.
Written by Cailee Gansert