AS FEATURED IN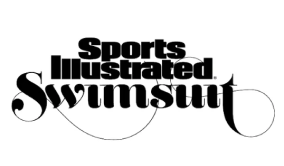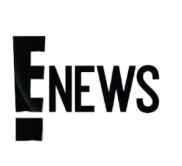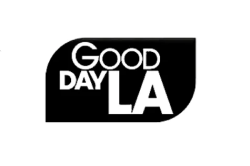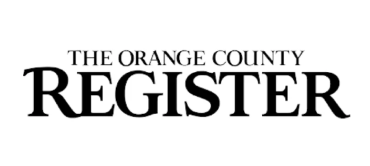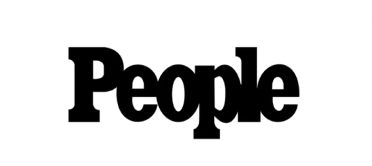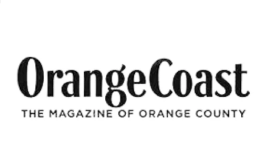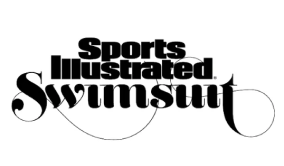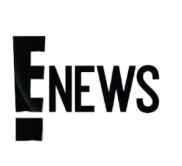 QUALITY SINCE 2011
Founded 12 years ago, what was once a luxury local swimwear shop has become a trusted name in ethical fashion. From the beginning, we have been dedicated to producing remarkable products that align with our values. Our commitment to ethical production has driven us to work closely with local artisans, empowered by our loyal support throughout the years.

This season, we are taking a bold step forward as we transition to an organic, natural fiber future. By embracing sustainability, we are reducing our environmental impact and contributing to a healthier planet, but our vision extends beyond our local community. Recognizing the incredible talent and craftsmanship of small batch artisans around the world, we are expanding our impact. These artisans, who often face challenges in accessing global markets, need our assistance most. By collaborating with them, we aim to celebrate their skills, preserve traditional techniques, and uplift artisanal communities economically.

As we move into the future, our company is evolving into a global force for positive change. We invite you to join us on this journey as we continue to create beautiful, ethically made garments while supporting artisans worldwide. Together, we can make a lasting impact on both the fashion industry and the lives of those who make it possible.
"You cannot swim for new horizons until
you have courage to lose sight of the shore."
Our Commitment To Be The Change
Sexy Bikinis
When it comes to sexy bikinis for women, BeachCandy has the best in unique high end bikini styles. So look no further, we got you covered. Whether you prefer full coverage or want to show a little more skin in swimwear, BC has it all. Here at BC, we provide every swimsuit from one-pieces to strapless to underwire and even beaded sexy bikinis that can certainly wow any room. Our products range in size from XS through XL so every woman with any size shape can wear our sexy bikinis. Our goal at BC is to produce the best quality, proving to women worldwide you can have comfort and sexy bikinis. After 10+ years as a brand, we have mastered the art of designing beautiful, unique and sexy bikinis. When wearing our famed sexy bikinis, we guarantee you that you'll not only feel super confident, but will look amazing too. You can wear any of these swimwear styles whether on your next vacay or at the beach, which will give you a glam look. These crafted sexy bikinis offer multiple styles and colors for your bikini looks, wants, and must-haves. We even have best sellers such as our signature, named after our brilliant founder, BRITB VIP Swarovski Bikini. The Swarovski is our one-of-a-kind sexy bikini as it was featured in Sports Illustrated as a "Editor's Pick" in 2012. This luxury swimsuit as well as all our sexy bikinis are crafted to have a lasting lifecycle while being high-quality and supportive to wear as often as one likes.
Tankini Swimsuits
Wanting to look sexy, but don't want to show too much tummy? BC has got you covered with tankini swimsuits which offer excellent coverage but also give you a flirtatious sexy look. A little FYI for those who don't know what tankini swimsuits are, but pretty sure, we all know. Tankinis are a combination of a tank top and a bikini bottom that switches up the traditional style of a bikini. that unfollows the traditional bikini swimsuits. With that said, these trendy tankini swimsuits are a perfect swimwear for those hot summer days under the sun. If you don't know which tankini swimsuits are for you, don't worry we have it all. Don't know what type of tankini swimsuits BC offers? BC offers from strapless handkerchiefs to one-shouldered tops to ruffled tankini swimsuits with different colors in every styleas well. The SOPHIA Ruffle Tankini top offers you a comfortable, but sexy flirtatious look, with wings on the side to keep you looking your best at all times. This full tummy coverage top has an open back with optional push up pads, in case you want a little lift. This deep V-neckline flared torso tankini swimsuit is a must for every classic modest bikini lover as it gives you major support and a loose-feel coverage that we all want once in a while. You can pair any of the SOPHIA tankini swimsuits with any BC bottom as we have many options for your liking. Also, our favorite bestseller tankini swimsuit, is the JENNA Handkerchief Tankini top with adjustable back ties to have the perfect fit and with a built-in shelf bra for great support, all while offering amazing tummy coverage. offers an amazing tummy coverage. The handkerchief top is not like a regular bikini, as the top has a unique up-side down triangle shape that makes it look fun and flirtatious, and if we might suggest, tankini swimsuits are a must in your closet. it's a must in your closet. And we have tankini swimsuits galore at Beachcandy.
Resort Wear For Women
If you want relaxing resort wear for women, look no further. Here at BC we provide you with many of our products that will for sure satisfy your resort wear needs. The resort wear for women collection offers multiple styles from clothing like cover ups, maxi dresses, and skirts along with to accessories which include bags, necklaces, and earrings. These resort wear for women items are a must in your beachwear collection, you didn't know you needed until now. A suggested add-on to match your resort wear outfit whether you're going to the beach, a getaway vacay or simply to run those to-do's errands, is the BELIZE Round Straw Beach Bag which is a handmade boho chic design item that unfollows the typical rectangle shaped tote bag, as it's a circle which makes it a unique bag to show off. The Belize bag is not only stylish and chic but functional and durable as it is made with durable materials to keep your essentials secured wherever you go. It's a fan favorite in our resort wear for women collection. Want to share your swimwear styles with your girlfriends? No problem, gift them the BEACHCANDY giftcard filled with endless options of resort wear for women that they could choose from. The fascinating thing about these resort wear for women items is that you can pair any item with anything you wear whether it's swimwear or a casual top with jeans or even with dresses, which is not a problem with these add-ons. You can match any of these resort wear for women items with any swimwear look that suits you, as it is designed to any look from whether bohemian to a more traditional style. Shop our delightful mix and match resort wear for women collection for your beach add-on needs here.